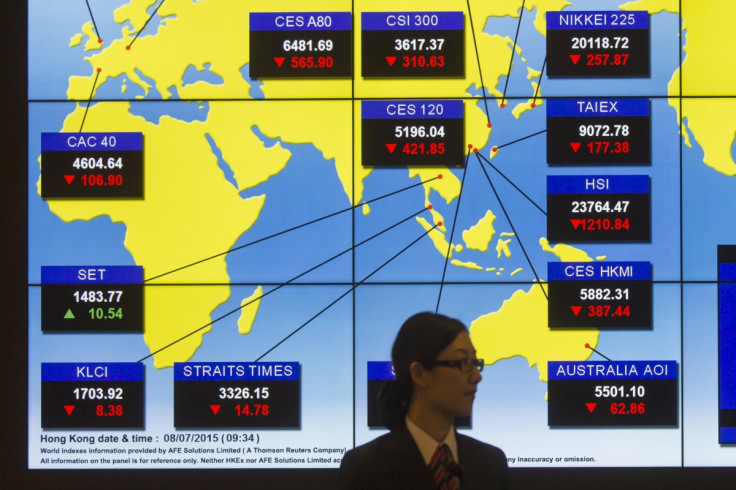 Markets across Asia were down following the terror attacks in Paris that killed 129 people. Adding to the gloom, weak growth numbers released by Japan kept investors at bay.
Japan's Nikkei 225 was trading 0.92% lower at 19,416.53. For the July-September period, the Japanese GDP shrank an annualised 0.8%, which is more than the 0.2% contraction that the market was expecting, marking the country's fifth recession in seven years, a so-called "quintuple dip".
The primary reason for the recession is the China slowdown. The contraction in the world's second largest economy has reduced the demand for industrial equipment, construction machinery and other capital goods, much of which has been supplied by producers in Japan.
Australia's S&P/ASX 200 was down 0.94% at 5,003.80. The Shanghai Composite Index dipped 0.08%, trading at 3,578.04. South Korea's KOSPI was down 1.28% at 1,947.97 and Hong Kong's Hang Seng was trading down 1.57% at 22,045.15. India's BSE was down 0.16% at 25,569.37.
Chief economic adviser at Allianz, Mohamed El-Erian said: "With the horrible tragedy leading to some short-term restraint to French GDP, equity markets are likely to open lower with both government yields and the euro falling."
However, gold and oil seems to have edged higher following the Paris attacks. Gold, which is seen as a safe haven in times of risk, jumped about 1% as Asian shares fell.
While, U.S. WTI crude oil was trading at $40.99 a barrel, up 0.61%, internationally traded Brent was at $44.86, up 0.88%.