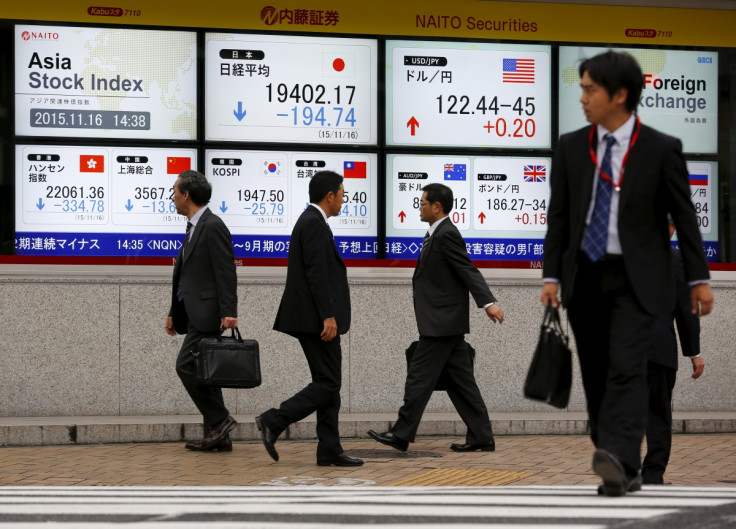 Asian stock markets witnessed a mixed trading session after crude oil prices which have been on the decline lately, rose in US trading session. The gains were, however, limited as investors continue to be concerned about a likely Fed rate increase that could be announced this week.
Masayuki Kubota, chief strategist at Rakuten Securities, said: "Investors remain jittery before the event, but after some correction, the market will likely provide bargain hunting opportunities."
Australia's benchmark index the S&P/ASX 200 closed at its lowest in two years at 4,909.60, down 0.39%. It was weighed by the energy, materials, and finance sectors.
Chris Weston, chief market strategist at spreadbetter IG, said: "Traders faded the rally in the ASX 200 from an intra-day high of 4969 and this again shows that market players just aren't happy to bid up the market, especially with the madness likely to be seen on Thursday morning (AEDT)."
China's Shanghai Composite Index was trading lower by 0.4% at 3,506.69 as some analysts opined that there could be some liquidity problems in Beijing if the Fed were to increase their interest rates this week.
Andrew Collier, managing director at Orient Capital Research, said: "I think they're very nervous because we are seeing the end of a very long period of liquidity loosening period. And now the Chinese have to react to that. And they're going to have to start buying the yuan, which is going to withdraw some of the liquidity from the country."
Hong Kong's Hang Seng Index was trading 0.31% higher at 21,376.05, while India's Nifty was up 0.01% at 7,650.50. Japan's Nikkei 225 was near its six-year low at 18,565.90, down 1.68%. South Korea's Kospi was trading 0.27% higher at 1,932.97.
Among commodities, oil prices continued their downward trend with WTI crude oil trading 0.28% down at $36.21 a barrel while Brent crude was trading 0.37% lower at $37.78 a barrel.