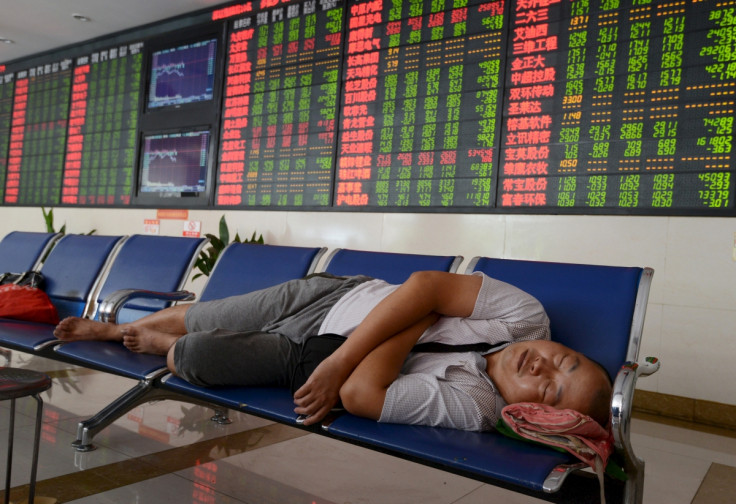 Asian stock markets were trading lower for the day in response to a sharp fall in oil prices. Global oil benchmarks were trading at their lowest levels in seven years during US trading hours.
Both WTI crude and Brent crude prices fell to their 2009 levels following Opec's failure to take any steps to reduce the production and supply of oil, at their recent meeting. The prices, however, stabilised during Asian market hours.
Apart from this, factors such as next week's Fed meeting where a decision on US interest rates could be taken, and the China slowdown, have made many investors wary. The Bank for International Settlements said there was an "uneasy calm" prevailing in the market about the first likely increase in US rates in almost a decade.
Cliff Tan of Tokyo-Mitsubishi UFJ in Hong Kong said: "Beyond the December hike, investors are concerned about the lack of Chinese demand which is acting as a millstone around the neck of risky assets and most investors will stay away until they see a clearer direction on rates,"
Australia's S&P/ASX 200 closed 0.91% lower at 5,108.60. The fall was led by commodity producers and energy companies. China's Shanghai Composite Index was trading 1.89% lower at 3,470.07 even though November data indicated a slower rate of decline when compared with October. While exports declined 3.7% year-over-year in yuan terms, imports fell 5.6%. Both the declines were, however, lower than expectations by economists.
Hong Kong's Hang Seng Index was down 1.71% at 21,822.83; South Korea's Kospi was 0.75% lower at 1,949.04; India's Nifty was trading 0.44% lower at 7,731.10 and Japan's Nikkei 225 was down 1.04% at 19,492.60. It was reported in November that Japan slid into recession for the fifth time in seven years.
WTI crude oil was trading 0.21% higher at $ 37.73 a barrel while Brent crude was 0.56% lower at $40.96 a barrel.