Asian Markets Weekly Review: Shanghai Composite Outperforms Regional Indices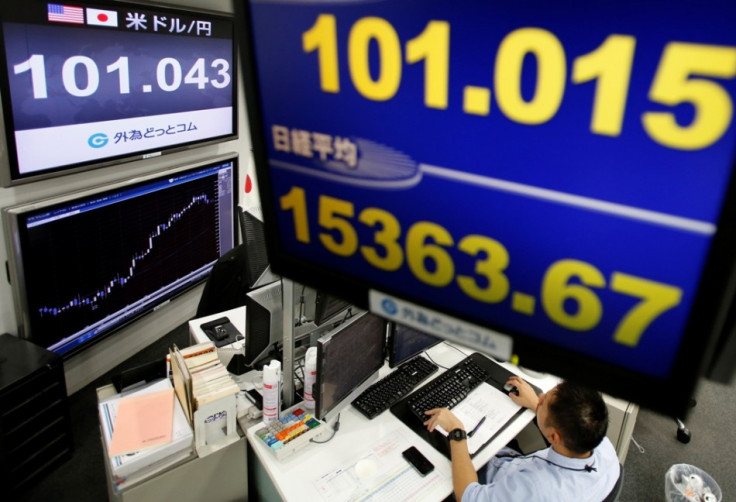 Asian stock markets witnessed mixed trade during the week. The Shanghai Composite index led the pack while Australia's S&P/ASX 200 trailed.
Asian markets outside Japan and Australia traded higher at the beginning of the week, with Chinese equities leading the pack, boosted by upbeat investor sentiment following China's reforms push.
On 15 November, Beijing unleashed a flurry of detailed economic and social reform plans in a bid to secure the country's future growth.
Beijing said it plans to cut red tape by scrapping residency restrictions in small cities and townships, while also integrating urban and rural social security systems. This includes the establishment of an exchange market for rural property rights transfers.
China also pledged to accelerate capital account convertibility and push ahead with an environmental tax.
Among other economic reforms, China said it would set up a debt risk alert mechanism and standardise the way local and central government debt is managed. Property tax and resource tax are also tipped to be accelerated.
Deutsche Bank forecast that the MSCI China index would jump some 20-25% over the next 12 months.
Markets witnessed mixed trade on 19 November after a downbeat handover from Wall Street as investors exercised caution amid US stimulus taper concerns.
William Dudley, the president of the New York Federal Reserve and an ardent supporter of easy-money policies said on 18 November that he was "getting more hopeful" about the prospect of a stronger US economic recovery.
The Fed has always maintained that it could trim its $85bn-a-month bond buying stimulus when the US economy improves, as officials expect it to. The central bank will announce its monetary policy decision on 18 December.
Markets outside China traded lower on 20 November as investors digested downbeat global growth projections from the Organisation for Economic Co-operation and Development (OECD)
Market sentiment in China continued to remain positive on the back of the recently announced reforms package.
The OECD predicted even lower global growth on 19 November.
The Paris-based organisation said the world economy would grow at a 2.7% rate this year, before accelerating to a 3.6% rate in 2014 and 3.9% in 2015, which is more modest than OECD predictions made in May.
The 34-nation club highlighted the need to strike a balance with the US Federal Reserve's winding-down of asset purchases and the impact this could have on vulnerable emerging market economies.
The news weighed down on most Asian markets where market players brushed aside dovish comments by outgoing US Federal Reserve chief Ben Bernanke.
Speaking at the National Economists Club in Washington DC, Bernanke said the Fed would start trimming its bond buys only when it was sure that improvements in the US labour market would sustain.
The outgoing central bank chief also said that short-term interest rates could remain low "well after" the unemployment rate falls below 6.5%.
In company news, JPMorgan Chase decided to exit China Everbright Bank's $2bn Hong Kong IPO, just as US authorities probe the Wall Street firm's hiring practices in China.
Asian markets traded lower on 21 November, as worried investors reduced their purchases, after the Fed's latest minutes revealed that the central bank could trim its bond purchases "in the coming months".
However, Japanese equities bucked the trend on news that the nation's $2tn of pension funds will be invested in stocks and other riskier assets.
The minutes of the Fed's October policy meeting indicated that the world's most powerful central bank proposes to start tapering its massive asset buyback programme in the "coming months".
The participants in the meeting "generally expected that [incoming] data would prove consistent with the [FOMC's] outlook for ongoing improvement in labour market conditions and would thus warrant [the] trimming the pace of purchases in [the] coming months."
Meanwhile, James Bullard, president of the St Louis Federal Reserve Bank, said the Fed would begin to scale back its $85bn-a-month bond buying stimulus at its meeting in December, given that labour market data for November was strong.
In China, data showed that the country's factory activity slowed in November, partly because of a decline in export orders.
Elsewhere, the Bank of Japan left its ultra-loose monetary policy unchanged and restated that the world's third-largest economy was moderately recovering.
In company news, Gaw Capital Partners, a Hong Kong-based private equity firm, and three Korean investors have together purchased the London headquarters of retailer Marks & Spencer, for $321m.

Markets outside mainland China and India ended higher on the final trading day following upbeat cues from Wall Street where positive jobless claims data helped the Dow finish above the 16,000 level for the first time ever.
The Japanese Nikkei struck a six-month high on the back of a weaker yen.
The number of Americans claiming government-sponsored unemployment benefits dropped to a near two-month low last week.
Market Movements
The Shanghai Composite index ended 2.41% higher at 2,196.38.
The Japanese Nikkei index ended 1.40% higher at 15,381.72.
Hong Kong's Hang Seng ended 1.29% higher at 23,696.28.
South Korea's Kospi finished 0.15% lower at 2,006.23.
India's S&P BSE Sensex finished 0.32% lower at 20,217.39.
Australia's S&P/ASX 200 finished 1.25% lower at 5,335.90.
The Week Ahead
Japan will put out consumer price index (CPI) data for the month of October.
The Japanese government will also put out inbound equity and bond investments data for the week ended 22 November, alongside retail sales data for the month of October.
Bank of Japan Governor Haruhiko Kuroda will hold a press conference following which the central bank will release the minutes of its latest monetary policy meeting.
The Australian government will release private capital expenditure data.
The Reserve Bank of Australia's deputy governor Philip Lowe will address the media.
ANZ will release the results of its latest business-confidence survey; the Housing Industry Association will put out new home sales data for the month of October.
New Zealand will put out trade balance data for the month of October.
© Copyright IBTimes 2023. All rights reserved.