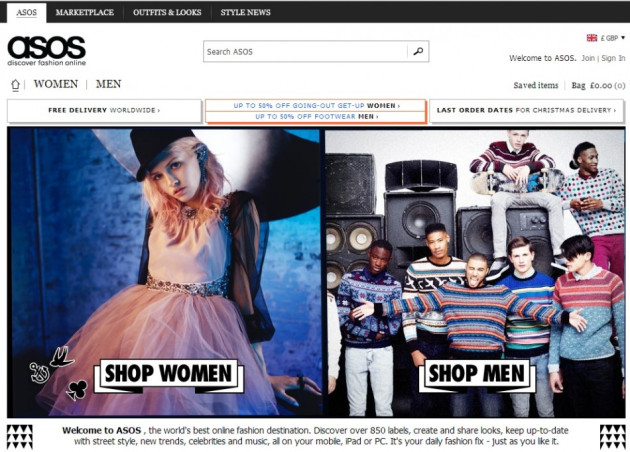 ASOS plc shares soared by more than 5 percent after the biggest British online-only fashion retailer posted fierce sales growth in its first trading quarter.
Its UK business defied expectations, as well as seeing solid sales growth across Europe, the US, and the rest of the world.
In the three months to 30 November, ASOS's global sales shot up 30 percent when compared with the year before, reaching £165.8m ($266.6m, €205.6m).
ASOS also said its retail gross margin was down a full 1 percent year-on-year because of a combination of a particularly strong comparative period, the UK accounting for a larger percentage of the total retail sales mix than initially planned and continued price reinvestment.
ASOS shares rose as much as 5 percent in London trading this morning and were last seen quoted 4.2 percent higher on the day at 2,585 pence each on the London Stock Exchange.
"We remain positive in our outlook and continue to trade in line with expectations," said Nick Robertson, chief executive of ASOS.
Over the year its customer base expanded by 30 percent, reaching 5.4m.
In the US its sales grew by 57 percent to £19m. In Europe there was 15 percent sales growth to £33.3m, while the rest of the world saw a sales increase of 42 percent, to £51.4m.
Over the past year its shares have rocketed in value by 82 percent, bucking an otherwise gloomy retail trend as its online-only model gives it significant international reach without the usual store overheads.
---
Follow @shanecroucher