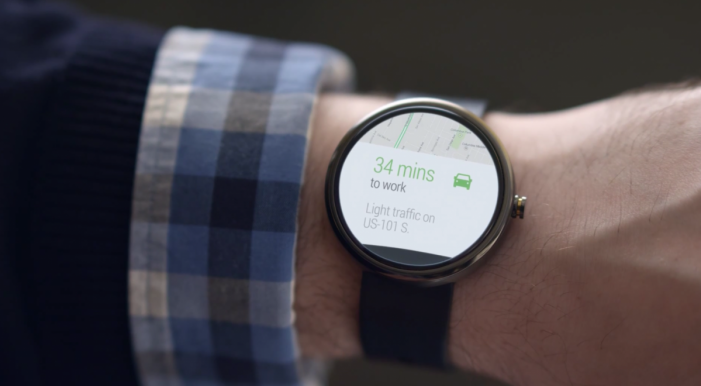 Google's Android Wear platform for Wearables, which was showcased at the company's I/O Developers Conference earlier in the year, has been the cynosure of all eyes since its launch.
Major technology players such as Samsung, LG, HTC, and Google itself have all caught up with the 'Wearables' trend and are engrossed in developing/releasing Smartwatch-like Wearables running Android Wear.
But, Taiwan-based Asus seemingly stands out from the above technology giants; by virtue of its yet-to-be-released sub $100 Smartwatch, which now has an expected release date as well.
According to a Focus Taiwan report, Asus should officially showcase its standalone Wearable, on 5 September at the IFA 2014 in Berlin, Germany.
Jerry Shin, CEO of Asustek, mentioned at a conference for investors that the company is more or less likely to launch its first Wearable in the IFA conference. He also said that the Taiwan-based company's smartwatch-like Wearable was well-received by Google, which has a tie-up with Asus under its Android Wear initiative.
Shin also made references to the comparatively low price tag that the Asus Smartwatch is expected to have. In fact, the low pricing ($99) will be the USP of Asus' Wearable once the device goes official, thus making it affordable than LG G Watch and Samsung Gear Live devices.
However, Shin did not reveal either the technical-sepcifications, or the official nomenclature of Asus' first Smartwatch.
Earlier, there have been reports about the tech-specs that users, especially those looking to buy a smartwatch, on a shoe-string budget, can expect within the sub $100 Android powered Asus smartwatch.
According to one of these reports, the gadget will incorporate an AMOLED display, and the smartwatch is likely to pack in 'gesture and voice control' functionality as Jonney Shin, chairman of Asus, had hinted early this year. The chairman had said that his company was looking at launching wearable devices featuring 'movement controls'.
Also, the now-retired technology tipster evLeaks last month mentioned about the smartwatch having been tentatively codenamed 'Asus Robin'. The smartwatch, once official, is expected to feature an ultra-slim outer body design that is expected to make the gadget the slimmest among current smartwatches.
It is imperative for those preferring to buy the low-priced Asus smartwatch, to note that the wearable, once official, will not be a high-end device like the Samsung Gear Live, and the former is highly unlikely to incorporate high-end functionality such as heart-rate monitoring.
In addition to the sub $100 smartwatch, Asus is also rumoured to be working on a second wearable, to complement the former. The second wearable is likely to have a higher price tag probably hovering around the $150 (£87.47).