Smartphone and tablet maker Asus is in talks with Microsoft about launching Windows Phone 8 devices, a company vice president has said.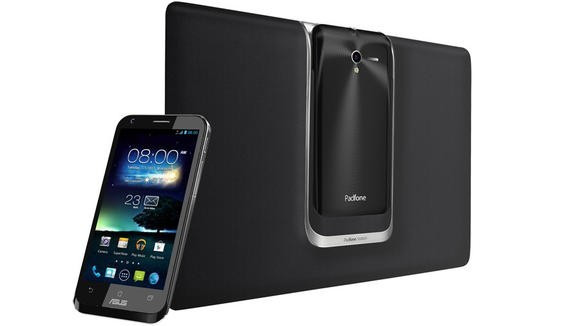 Speaking to The Wall Street Journal, and coming just a day after similar reports from LG, the Taiwanese company, which manufacturers the Google Nexus 7 tablet, also suggested that its Padfone device could work with Windows.
"With our Padfone concept, the phone plus tabet, I think it makes sense for Windows 8," Asus corporate vice president of mobile communications Benson Lin said. "There is no target timeline...but we are interested in making Windows phones."
Lin's comment is somewhat ambiguous, as Windows 8 for desktop computers, laptops and high-end tablets is very different from Windows Phone 8 for smartphones, so it is unclear which operating system a future Padfone would run.
An option for the Padfone - which consists of a smartphone that can be installed in, and used to power, a tablet-sized display - would be Windows RT, Microsoft's operating system designed for its Surface and other less-powerful tablets, although it isn't intended for smartphone use.
The second generation Padfone launched in October, combines a 4.7in Android phone that docks into a 10.1in tablet, although the phone powers both devices.
Lin also said that Asus is in talks with US mobile networks, with plans to launch its smartphones in the US by next year.
Earlier this week, a Korean partner of LG Electronics revealed that the company is developing its own Windows Phone 8 smartphones.
Speaking to The Korea Times, an unnamed senior executive from the firm said LG "will release quite a number of new Optimus devices this year and LG also has some some new smartphones in the works that will run Microsoft's Windows Phone 8."
Windows Phone 8 is currently limited to a handful of smartphones from Nokia, Samsung and HTC, but with Huawei announcing a WP8 phone at CES, and Mobile World Congress taking place next month, we expect to see an influx of phones with Microsoft's operating system later this year.