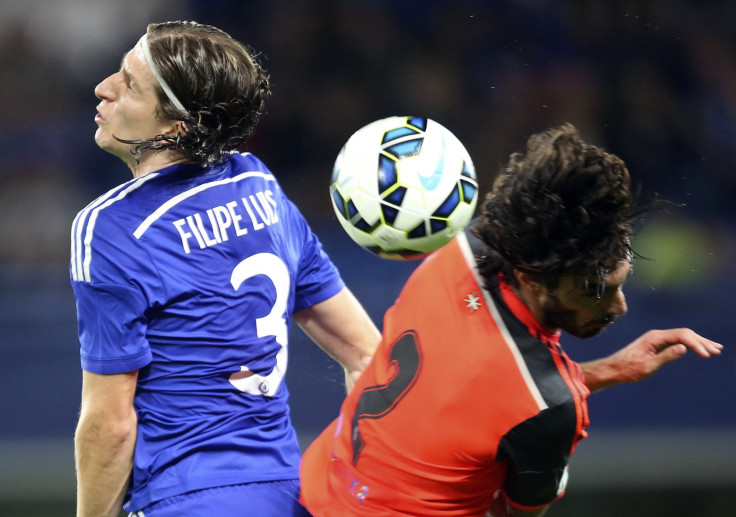 Former Chelsea midfielder Tiago is the latest player to say that Filipe Luis would be welcome back at Atletico Madrid should the Blues left-back decide to return to the Vicente Calderon at the end of the season.
The Brazil international moved to west London in the summer of 2014 for around £16m ($24.7m) alongside his former Atletico Madrid teammates Diego Costa and Thibaut Courtois, who returned to Stamford Bridge after three successful seasons on loan in La Liga.
But while Costa and Courtois have quickly adapted to life under Jose Mourinho, Luis is said to be frustrated by the lack of playing time given by the Portuguese boss and is ready to go back to Spain.
Luis had garnered a reputation as one of the best left-backs in Europe during his time in La Liga, both at Atletico and Deportivo la Coruna, but has failed to prove his worth in west London having started only nine Premier League games during the whole campaign, with Cesar Azpilicueta ahead of him in the manager's pecking order.
And Tiago, who last summer rejected a bid from Mourinho to follow the same footsteps as Luis and Costa, has now backed his former teammate to return to the Vicente Calderon if he is not happy.
"We all know Filipe, I love him. If he's not happy he knows the doors here are open for him. These fans always love the players who have served the club well and I have no doubt at all that he would be well received. But I don't want to talk about players because we have a very important objective this week," Tiago said.
"Over the last few years we have been showing that stability is very important. Of course, when you win titles and you're at a club like ours, there are others with more financial clout and they take away your best players, we went through that last year. Lots of players have come in and the ideal thing would be to keep the bulk together for as long as possible."
Atletico Madrid duo Koke and Guilherme Siqueira have already hailed the potential return of Filipe Luis to the Vicente Calderon while manager Diego Simeone, when asked recently about it, said: "I am grateful to all the guys who have been here.
"If you ask me about [Radamel] Falcao is the same. Falcao has been a reference for Atletico Madrid. Anyone who has gone through the club and has left a mark in the club like these two guys always will be seen in special way. But this doesn't mean they will return. It is not easy."