Rafael Nadal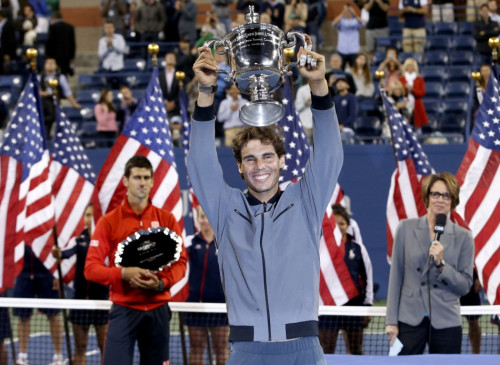 Few individuals in sport can claim to have enjoyed a 12 months quite like Rafael Nadal. The Spaniard returned from a career-threatening knee injury in tentative fashion but his customary win at the French Open suggested big things were possible. A startling win at the US Open and a return to world No.1 crowned a phenomenal return while his march towards Roger Federer's 17 slams continues.
Henman on Nadal: "It was superhuman, that's the best way to put it. He was out for seven months last year and then to miss the Australian Open as well and still finish world No.1 is incredible. He won two slams, he won 10 tournaments in total and the rankings don't lie and for him to be world No.1 was thoroughly deserved."
Novak Djokovic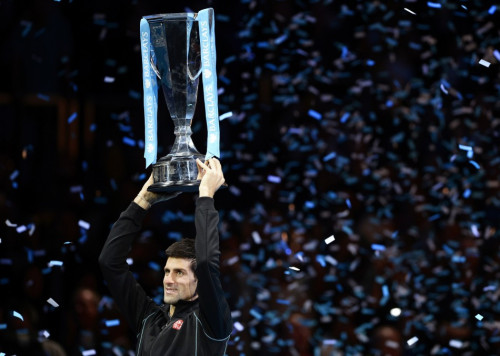 The Serbian reached three grand slam finals in 2013 but just one victory means his year has been overshadowed. A 24-match unbeaten run from the US Open until the end of the year, which included victory at the season-ending word tour finals, provided evidence he is approaching his very best form. The appointment of Boris Becker as coach makes for an intriguing 2014.
Henman on Djokovic: "He doesn't have to improve much at all. There were times towards the end of the year where Djokovic was playing the better tennis and if you ask me who the favourite was going into the Australian Open I would say Djokovic. It makes for a very interesting rivalry with Nadal."
David Ferrer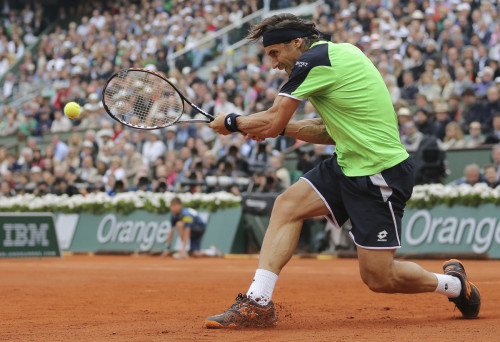 A best-ever finish in three of the years' grand slam including an appearance at a maiden major final at Roland Garros where he was defeated by Rafael Nadal represents another decent year for the Spanish No.2. At 31 questions remain over his ability to continue his improvement, and such was his weary display in London in November his spell at the rankings summit can only last so much longer. Split with coach Javier Piles suggests a change in direction.
Henman on Ferrer: "I don't think he can get any better. Success is about maximising your potential and he's such a great advert for young players coming through and getting everything you get out of your game. I was so happy for him reaching the final of the French because he's just played so well so often but in terms of weapons to really have an impact against the other three or four best players he's really going to struggle. He deserves everything he can get."
Andy Murray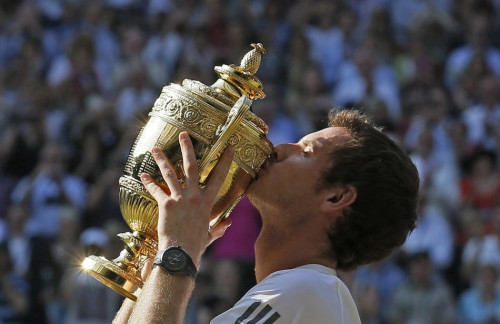 An otherwise indifferent year for Murray was illuminated by history in July. By beating Djokovic he became the first British male singles champion at Wimbledon for 77 years and went from household favourite to sporting icon within hours on centre court. A premature exit at the US Open followed, as did a back injury, which forced him out for the rest of the season. Melbourne awaits.
Henman on Murray: "He certainly will have been watching Djokovic and Nadal but I don't think he will have been too concerned by it because in an individual sport that you're controlling the things that you can control and obviously having had back surgery that he is fit and healthy. From what I hear the training and rehab has been going really well in Miami so fingers crossed he can be ready to go in Melbourne."
Juan Martin del Potro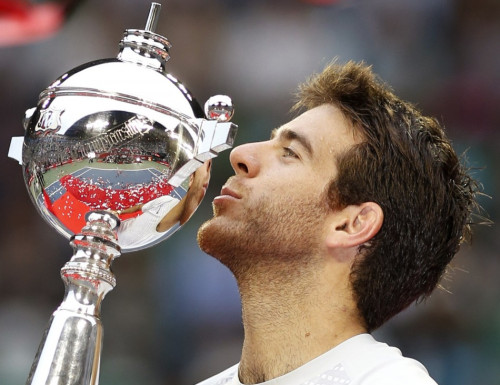 It is easy to forget that the Argentine has a grand slam title to his name but in 2013 he went about reminding us all of his talent. Two grueling duels at Wimbledon first against Ferrer, the second against Djokovic defined his year as not just a stroke maker but a man for the big occasion. Struggles for grand slam consistency but has the game to defeat anyone on tour.
Henman on Del Potro: "He's done unbelievably well. Federer has won 17, Nadal has won 13 and Djokovic has won six, that's nine years of grand slams so there is not a lot left for everyone else. For him to have a slam under his belt is fantastic and emphasises how well Murray has done to win two. Del Potro is another exciting guy to watch and whether he can make another breakthrough in the grand slams will be interesting to see."
Roger Federer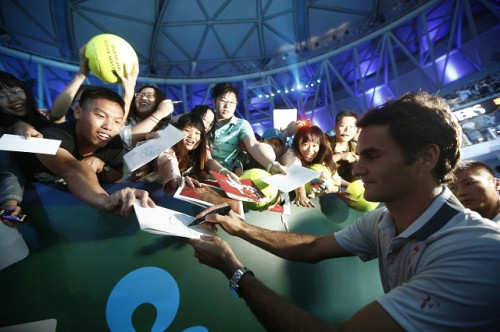 For just the second time in the last decade Federer ending the calendar season without a grand slam title but the start of 2014 raises even more pressing questions about his ability to compete at the top of the rankings. Second and fourth round exits at Wimbledon and Flushing Meadows proved how time is catching up with the Swiss.
Henman on Federer: "It's going to be hard but I do think he can still win a slam but certainly winning over five sets against those younger guys is not going to get any easier. I certainly wouldn't write him off, he's too good a player with too much experience to be written off"
Tomas Berdych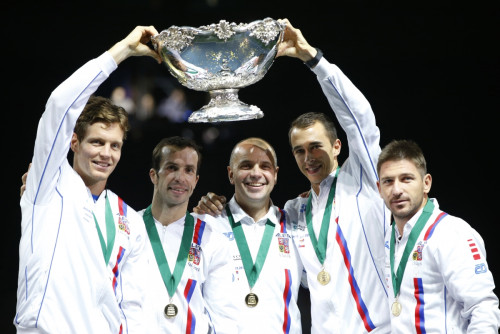 After a career-best equaling performance in Melbourne Berdych's 2013 peaked at the Davis Cup final where his Czceh Republic fought off Serbia to retain their title. In between, the 28 year old was the definition of consistency. With one semi-final appearance in his last 16 grand slam outings though he remains on the peripheral and his lack of genuine weapons could restrict his development.
Henman on Berdych: "For him it's really about the consistency because he has a big game but it's just whether he can deliver it over seven matches, best of five sets; that's the challenge. For me I don't see him breaking into the top four or winning a major."
Stanislas Wawrinka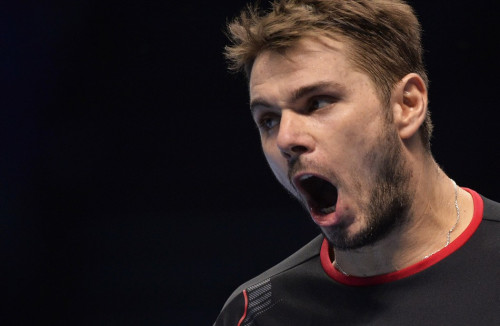 The most improved player of the year took on all comers in 2013. Took Djokovic to five sets over five hours at the Australia Open before eventually crashing out before he beat Ferrer for the title at the Portugal Open. A best ever finish at the French Open was backed up by a brilliant showing at the US Open where again he took Djokovic all the way in another five-set thriller. Finished the year with a last four appearance at the tour finals and inside the top 10.
Henman on Wawrinka: "Big breakthrough year but also a great finish to the year. I was so impress with how he played at the tour finals and I could see him beating some of those top guys because he has such a strong baseline game. Whether he really has the belief I think time will tell in 2014."
One to watch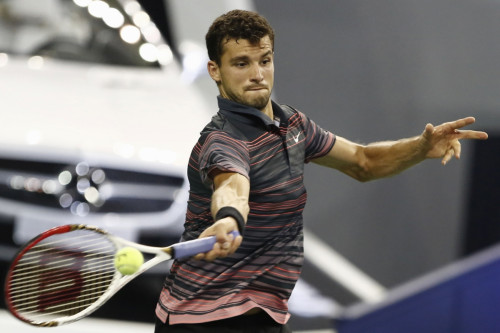 Henman says: "I think [Grigor] Dimitrov is the interesting one. He has an enormous amount of talent and he's adding substance to his game so it will be interesting to see his results next year."