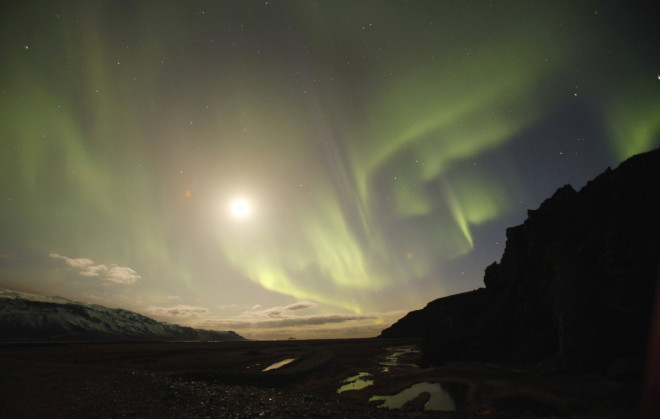 It has been one month since Icelandic cryptocurrency auroracoin launched its Airdrop allowing each and every citizen to claim their share of what the developer behind the coin hoped would be a financial revolution.
In that time, less than 10% of the population has claimed their 31.8 auroracoin, the price of has dropped precipitously, there have been reports of severe fraudulent activity and cyber attacks yet despite all this, the developer behind the coin believes it has been a "resounding success" and that auroracoin will eventually "flourish".
The mysterious developer behind auroracoin, known as Baldur Friggjar Óðinsson, spoke to IBTimes UK one month on from the coin's Airdrop, and while most people would consider it to be a failure, Óðinsson disagrees:
"We are approaching 10% of the population having claimed the coins. I would consider that a resounding success."
Focusing on the wrong thing
He says a lot of people are basing the success/failure of the cryptocurrency solely on the price. Having risen to about $100 (£59.50) per coin only weeks after it was announced, auroracoin has plummeted in value since.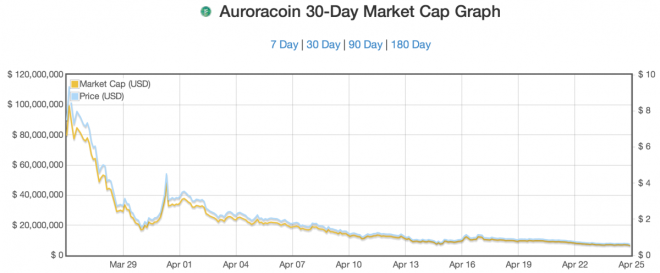 At the time of the Airdrop the price had already dropped to just $9 and in the last month that trend has continued, with one auroracoin now worth just $0.60.
Utterly ridiculous
Óðinsson says based on this metric he "can understand why people feel auroracoin is not doing so good" but "a $100 price was utterly ridiculous and absurd. I tried to warn people things were overheating at the time."
The huge price bubble is "probably the worst thing to happen" to auroracoin says the developer "as it raised expectations too high and resulted in many Icelanders cashing out their coins immediately for fiat currency."
Baldur Friggjar Óðinsson is not the developer's real name. His identity remains a mystery as he believes that if his real identity was known then he could be in trouble.
"I am faced with threats of prosecution, from people like Frosti Sigurjónsson MP for the ruling Progressive Party. I think these are empty threats, without a legal basis, but I'd rather not take the chance."
Severe fraudulent activity
The lack of a figure head to lead the adoption of auroracoin is indeed a problem, but it has also facing charges of fraud with an article written by Dogeconomist claiming that signs of "severe fraudulent activity" can be observed.
The article claims: "The number of possible fraudulent claims has been high since the start of the Airdrop, and has experienced an increasing trend since. The number of new claims has dropped dramatically since the launch, and over half of the new claims can now be identified as potentially fraudulent claims."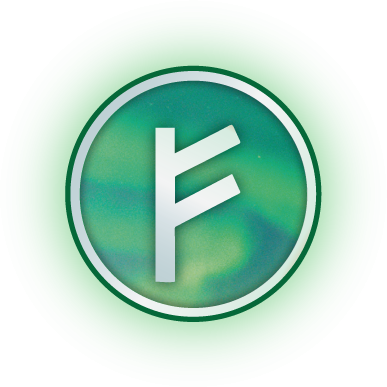 Óðinsson completely refutes the claims made in the article, saying: "I don't get why people would write such pieces without researching them properly. All the author of the piece has to go on there are his own conjectures. I see who is claiming, where from and when, along with many other data points."
The problems seem to have arisen as a result of the method of authentication being used.
Icelanders can claim their 31.8 auroracoin by firstly inputting their kennitala (National Identification Number), a number which is rarely used in Iceland to authenticate a person. Auroracoin subsequently uses Facebook to authenticate a person's identity but account data can be changed to reflect publicly available kennitala data.
Compromised Facebook accounts
Óðinsson admits there has been some identity fraud saying this has been "due to compromised Facebook accounts". In a bid to make the authentication method more rigorous, the developer told IBTimes UK that he has now added another authentication method for the Airdrop with the National Registry accepting the project for the government-run Íslykill authentication method.
For all these problems, Óðinsson says that the reaction in Iceland has been positive, and you can now use auroracoin to buy everything from IT services, legal services, jewellery, card games, personal training, whale watching trips and bespoke suits.
One person even bought a car using auroracoin.
One of the merchants using auroracoin said in an interview: "I really like the idea behind the currency, but for it to gain a foothold it is necessary for Icelanders to be able to use it to buy goods and services. The key to strengthening its position is to use it in business, in stead of cashing it out at sub par rates."
Future of auroracoin
Asked about the future of Auroracoin, Óðinsson is clearly not ready to give up on his dream of a alternative currency for Iceland, remaining very upbeat::
"Slowly but surely the community in Iceland will build up the necessary infrastructure for auroracoin to flourish."