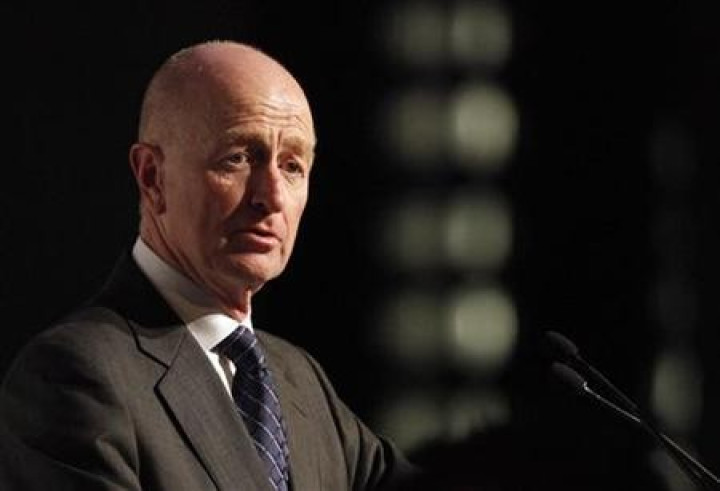 The Australian dollar fell sharply from an eight-month high on 3 July after the Reserve Bank of Australia (RBA) governor said the currency level is too high and also sounded dissatisfied about the fiscal effectiveness of the May budget.
Addressing an Australasian Meeting of the International Econometric Society in Hobart, Glenn Stevens said at 94 US cents to the dollar, Australia's current exchange rate was far too high.
"Lest there be any uncertainty about this, let me be clear, again, that the exchange rate remains high by historical standards," Stevens said.
"When judged against current and likely future trends in the terms of trade, and Australia's still high costs of production relative to those elsewhere in the world, most measurements would say it is overvalued, and not by just a few cents."
The AUD/USD fell to 0.9371 from near 0.9440 following his remarks. The pair had touched 0.9507 on 1 July, its highest since early November 2007.
The AUD/JPY dropped to 95.48 from 96.08 after the central bank comments.
About the economy's fiscal health, Stevens told the conference that the federal budget seemed "unlikely" to materially change the near-term outlook. "Over the next couple of years the estimated impact of the budget is not very different from what we had previously been assuming."
Like Labour's cuts, the coalition's cuts were "actually not particularly large when compared with past episodes of fiscal tightening", the governor said.
The Reserve Bank also warned against rising house prices. "People should not assume that [house] prices always rise. They don't; sometimes they fall."
Data Prints
Data on Thursday showed that building permits rose 14.3% year-over-year in May from 0.7% in the previous month, and compared to analysts' estimate of an 8.0% growth.
However, retail sales fell 0.5% month-on-month in May steeper than the 0.1% drop in the previous month. Consensus was for 0.0%.
Data from China were slightly on the hawkish side. The HSBC services PMI rose to 53.1 from 50.7 and the official non-manufacturing PMI came unchanged from May at 55.0.
Technical Outlook
The AUD/USD has its first main support at 0.9320, the 23% retracement of the January to June uptrend. Then comes 0.9027, slightly above the 38.2% level.
Further south, the pair will aim 0.9088, a break of which will confirm the reversal of the uptrend.
Next important levels are 0.8995 and 0.8891 ahead of 0.8659, the 24 January low.
On the higher side, the AUD/USD has its immediate important level at 0.9450 ahead of the 1 July peak of 0.9507.
Then come 0.9545 and 0.9627 ahead of the October 2013 peak of 0.9579.