Aussie dollar remains supported as China data boosts stimulus optimism; Kiwi currency slides on dovish RBNZ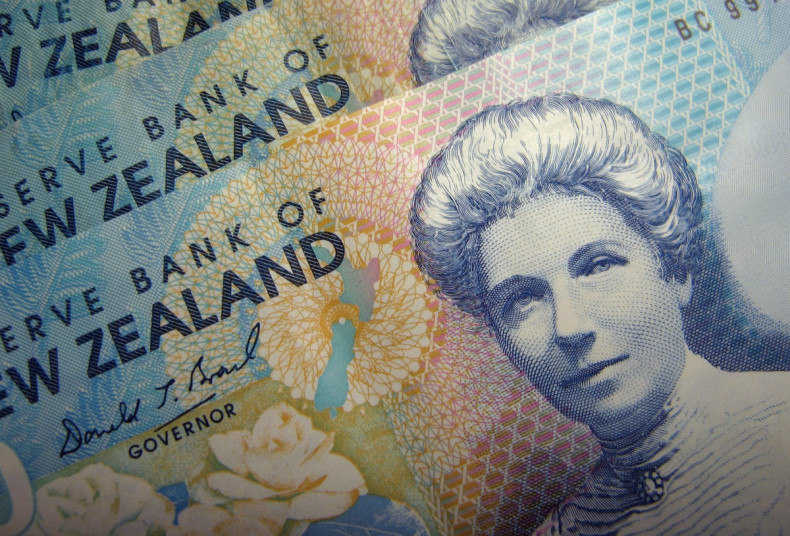 The Australian dollar remained supported on Thursday (23 April) despite negative data from home as well as China as the Chinese numbers boosted hopes of additional stimulus while dovish comments by the RBNZ assistant governor weakened the New Zealand dollar sharply.
The AUD/USD slipped to 0.7718 immediately after the data but soon rebounded to 0.7754, little changed from the previous close of 0.7755.
The business confidence indicator of the National Australia Bank dropped to zero for the first quarter this year from 2 in the previous quarter while the China manufacturing purchasing managers' index for April dropped to a one-year low of 49.2 for April from 49.6 in March.
The manufacturing output index slipped to a three-month low of 50.4 from 51.3 recorded for the last month.
"Relatively weak demand conditions were also highlighted by stronger deflationary pressures in the sector, with both input and output prices falling at faster rates. Meanwhile, job shedding across manufacturing firms was recorded for the eighteenth month in a row," said Annabel Fiddes, a Markit economist.
The Markit number is an indication the world's second largest economy would be forced to ease further for supporting growth.
New Zealand dollar
The Kiwi dollar declined more than 1.2% to a one-week low on Thursday after Reserve Bank of New Zealand Assistant Governor John McDermott said that the bank will consider cutting rates if wage levels fall below the inflation target.
The NZD/USD dropped to 0.7567, its lowest since 15 April, from the previous close of 0.7665, and distancing further from the three-month high of 0.7742 touched on 17 April.
"Evidence of weakening demand and domestic inflationary pressures would prompt us to consider lowering interest rates," said McDermott. He ruled out the prospect of any increase in the official cash rate in the near future.
According to McDermott, the outlook for tradable inflation has been dampened by global conditions and the high exchange rate of the NZD. "The fact that the exchange rate has appreciated while our key export prices, such as dairy, have been falling, is unwelcome."