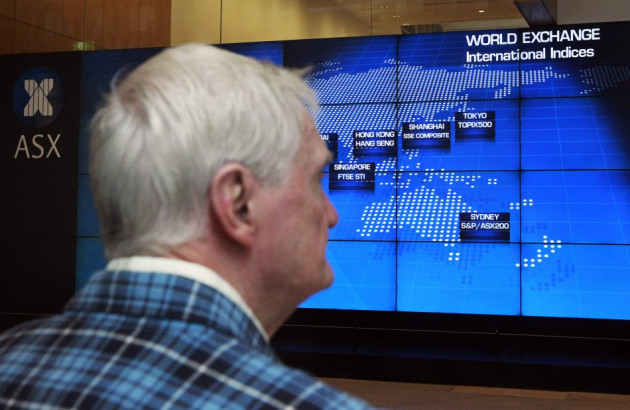 Consumer confidence in Australia has surged in February at the fastest pace since September 2011 as the interest-rate cuts start impacting the economy.
The seasonally-adjusted Westpac-Melbourne Institute Consumer Confidence Consumer Sentiment rose 7.7 percent month-on-month in February, compared to a 0.6 percent monthly gain in January. The jump in February was the biggest since September 2011.
The Index for February is at 108.3, the highest since December 2010 and the fourth consecutive figure above 100. The index which is compiled from a survey of about 1,200 consumers asked respondents to rate the relative level of past and future economic conditions. A level above 100.0 indicates optimism, while a reading below 100 shows pessimism.
"The more positive February reading suggests lower interest rates may finally be starting to gain more traction with the consumer," Bill Evans, Westpac's chief economist, said in a statement.
Between May and December in 2012, the central bank cut the cash rate four times, reducing the rate by 1.25 percentage points in total. The benchmark rate currently stands at 3 percent, matching the level reached at April-October 2009, the lowest since 1960.
Following the news, the Aussie gained against the US dollar and is trading at US$1.0359, up 0.52 percent. Traders are currently expecting the central bank to lower the overnight cash rate target by 25 basis points to a record-low of 2.75 percent at its meeting next month.
"We continue to see the case for lower rates as strong and expect the RBA to cut rates by another 25 basis points at its March meeting," Evans said.
"Today's report will be an important input to policy deliberations but should not divert the board from other evidence around the economy's momentum and prospects."
Despite the recent gains in house prices and the benchmark stock index, retail sales declined for a third month in December and unemployment rate remained the same at 5.4 percent.
"Without businesses supporting the economy by lifting investment and employment plans, consumer optimism could quickly fade. Consumers could also lose confidence if the more positive tone on the global economy and sharemarket rally are not sustained," Evans added.
On 12 February, a survey by National Australia Bank showed that an index of business confidence edged up to 3 in January from 2 in December. A separate survey by Roy Morgan Research revealed that business confidence in Australia in January increased by 7.7 points to 122.5 from December, the highest level since April 2011.