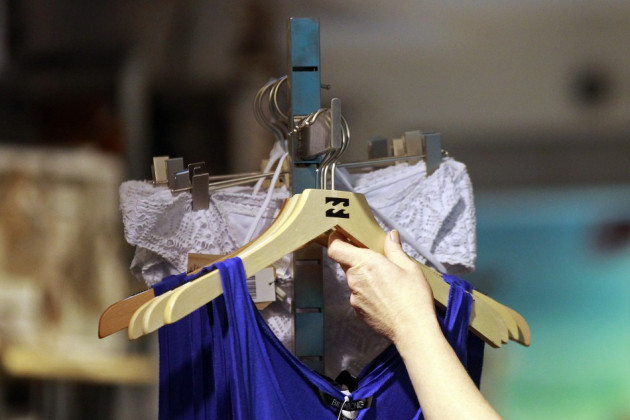 Australian retail sales figures took an unexpected dip in July and job ads fell for the fifth consecutive month weakening the Australian dollar and raising demands for further interest rate cut.
According to a report by the Australian Bureau of Statistics, the retail turnover fell 0.8 percent in July from a rise of 1.2 percent in June as department store sales fell 10.2 percent followed by other retailing falling at 2.8 percent and clothing, footwear and personal accessories retailing at 0.9 percent.
The fall in department store sales follows stronger figures in the previous month and the sector remains the weakest performer in the long run.
Sales figures of retail household goods, cafes, restaurants, food services and food retail showed a rise. Cafes, restaurants and takeaway services have been the long-term strongest performer.
The data will be of concern to Reserve Bank of Australia (RBA) Governor Glenn Stevens at the central bank's next policy meet on 4 September where he is expected to keep the country's interest rates unchanged even as analysts speculate on the impact of the decision.
"Sentiment is pretty fragile given everything that's going on in the euro area," James McIntyre, a senior economist in Sydney at Commonwealth Bank of Australia, told Bloomberg.
"If this weak retail outcome is something that consumers latch onto, then that could be something that starts to swing broader sentiment in favour of another rate cut, despite what the RBA has been saying over the last few months," he added.
Newspaper and online job advertisements in the country also declined for the fifth month to 2.3 percent in August sparking speculation on unemployment rates and weakening labour demand.
The official employment data to be released on 6 September is expected to show a slight rise in the unemployment rate. A Bloomberg News Survey reported that the unemployment rates could have risen to 5.3 percent in August from 5.2 percent in July.
"Recent trends in job advertising suggest the labour market continues to soften," ANZ's head of Australian economics, Ivan Colhoun, told Reuters.
"The slight declining trend for job advertising in recent months, together with a pick-up in job losses due to restructuring and businesses' productivity initiatives, is likely to be consistent with a slight further trend rise in the unemployment rate."