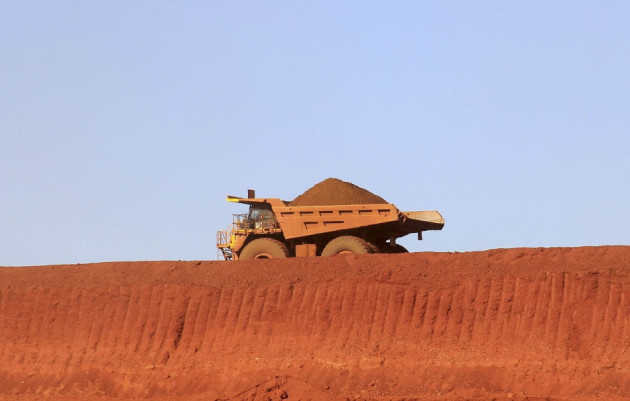 Australia's trade deficit has increased to the highest level since 2008 as imports have overtaken exports, but a spike in demand for iron ore could mean that things could get better.
According the Australian Bureau of Statistics (ABS) the deficit widened to A$2.64bn ($2.8bn, £1.7bn, €2.1bn) in November from A$2.4 bn in the previous month, above analysts' estimations of A$2.3 bn. This was the eleventh continuous month of deficit.
Exports rose 1 percent to $24.7 bn in November, but imports jumped 2 percent to $27.3 bn.
But analysts remain optimistic, pointing out that increased Chinese demand for Australia's key export item iron ore had seen the commodity's prices rise from a three-year low in September.
"The marked rise in iron ore values coupled with higher export volumes should give a double boost in December, so this looks like being the worst of the deficits," Michael Workman, a senior economist at Commonwealth Bank of Australia, was quoted by Reuters as saying.
"The deficits could halve from here if prices stay remotely near where they are now."
Concerns on the trade deficit had contributed to the Reserve Bank of Australia's decision to slash interest rates in October and December, taking the total rate cuts to four in 2012.
The bank might look to cut rates further given the economic outlook, but could hold steady if iron ore prices remain firm and China's economic climate improves. China's third quarter growth had remained at 7.4 percent but was widely expected to pick up in the final quarter.
Analysts say that the widening trade deficit is also due to the relatively high levels of the Australian dollar.
"It sort of highlights the fact that the high Aussie dollar is a bit of a drag on national income,'' JP Morgan economist Ben Jarman was quoted by the Australian.
"Because we've had the drag from commodity prices without any offsetting help from the Aussie, that has really exacerbated the weakness.''
The local currency slipped after the report release, trading at $1.0493 from $1.0513 before.