Australia's Unemployment Rates See Surprise Drop in November
Jobless rates slip to 5.2 percent from 5.4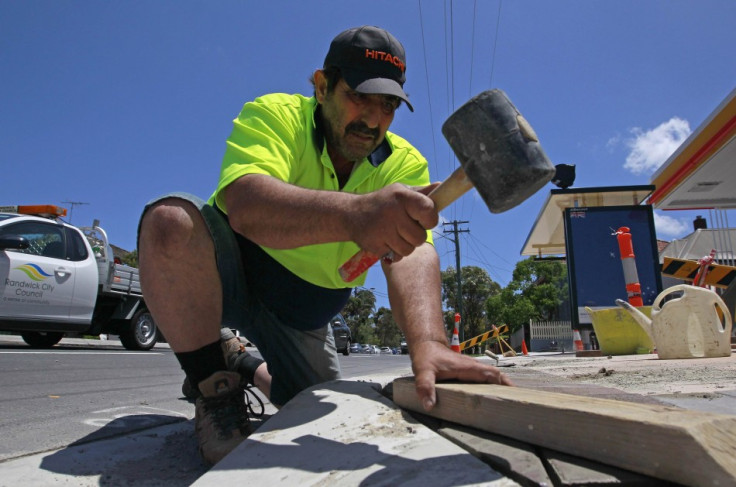 Australia's unemployment rates saw an unexpected drop in November, lifting sentiments on the economy after the recent weak GDP figures.
According to the Australian Bureau of Statistics (ABS), the unemployment rate dropped to 5.2 percent in the month from 5.4 percent in the previous. Economists had forecast the rate to touch 5.5 percent in November.
Analysts suggest that the improved rates indicate that the world's 12th largest economy remains stronger compared to other major developed nations.
"In terms of how we perceive ourselves the 5.2 per cent unemployment rate will bring home the fact that we're doing better than most other places," Hans Kunnen, Chief Economist at St George Banking Group, told the AAP.
However, the drop in jobless rate is due to an increase in part-time jobs. Full-time jobs dropped to 4,200 to 8,132,200 while part-time employment increased 18,100 to 3,414,200 in the month. Kunnen added that the "the mix of part-time and full-time takes some of the gloss off the figures".
The local dollar firmed on the news, rising to $1.0469 at 1:03 pm in Sydney, compared with $1.0447 before the data release.
The figures contrasted with a report from the Australia and New Zealand Banking group which showed that job ads slumped to the lowest rate in eight months in November, down 2.9 percent.
Australia's economy had slowed in the third quarter on weak consumer demand and stiff government spending controls. The GDP advanced 3.1 percent year-on-year in the quarter from a revised 3.8 percent in the second quarter.
Acknowledging the weak outlook, the Reserve Bank of Australia (RBA) had cut its interest rate by 25 basis points to 3 percent early this week. Analysts expect the central bank to refrain from further rate cuts, now that the labour market shows improvement. The RBA had said that it is expecting the unemployment rate to increase only "a little further" in the coming months.
© Copyright IBTimes 2023. All rights reserved.