Australian Drought Savages Cotton Crop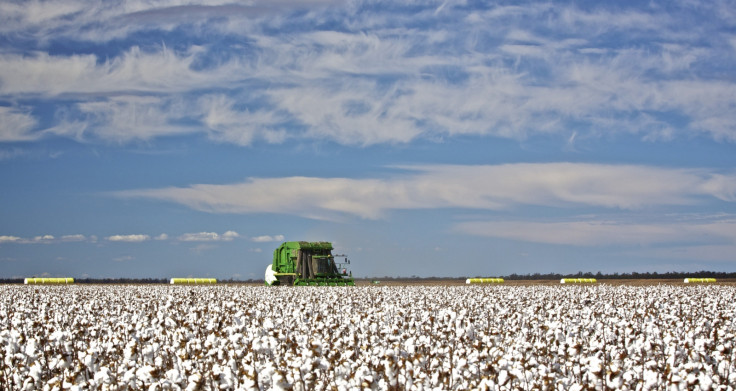 Australia said its cotton production could plummet by 29% as the country suffers from the effects of drought.
The world's third-biggest cotton exporter slashed its output forecast to 580,000 metric tonnes for 2014-2015, the Australian Bureau of Agricultural and Resource Economics and Sciences said in a report. The previous estimate had been 820,000 tonnes.
It would be the smallest crop in five years, the bureau said, falling well short of last year's 890,000 tonnes.
Cotton futures have fallen in 2014 as booming supply in the United States weighs on prices. The world's biggest exporter boosted its forecast by 36% for the coming year.
The impact of the drought in Australia could slash cotton output by as much as 50%, according to an August report from Cotton Australia, a producers' group.
Output could sink to between 2m and 2.5m bales in 2014-2015, down from around 4m bales this year, Cotton Australia chief Adam Kay said in August.
© Copyright IBTimes 2023. All rights reserved.