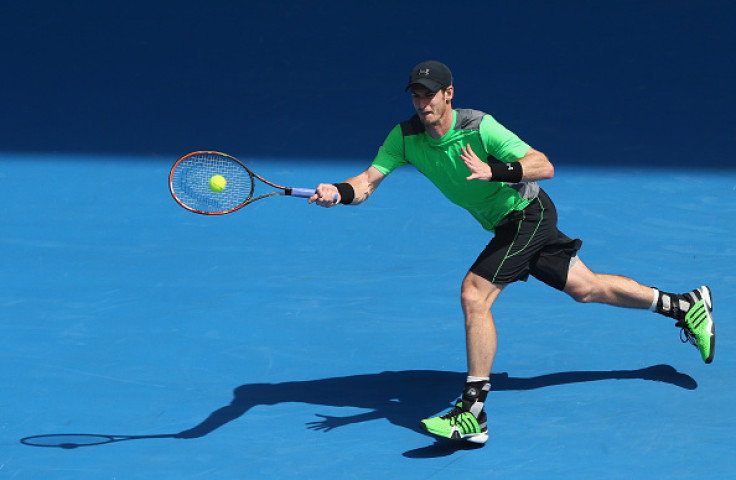 The first day of the 2015 Australian Open saw no upsets in the Men's Singles as British star Andy Murray and World No 3 Rafael Nadal cruised into the second round of the tournament.
The 27-year-old was facing Yuki Bhambri in the first Grand Slam event of 2015. The Scot won comfortably, defeating the Indian in straight sets 6-3, 6-4, 7-6. Murray recovered after being 4-1 down to win the last set in a tiebreaker.
Murray took two hours and 12 minutes to seal a routine victory in the early stages of the Australian Open on the Margaret Court Arena. The Briton, who is seeded sixth, said he was pleased with his serves, despite being tested by Bhambri during the game.
I thought it was a good start. I thought he played well; he was very aggressive and he was right up on the baseline the whole match. That made it difficult because it didn't give me much rhythm or a lot of time," Murray told BBC Sport.
"But I thought I served very well the whole match - that was the most pleasing thing for me. Hopefully I'll get a little bit better and a bit quicker after my serve and after my returns."
Murray will face Marinko Matosevic after he defeated Russia's Alexander Kudryavtsev in a five-set thriller in the first round.
Meanwhile, the 2009 Australian Open winner also had a comfortable win after he defeated Mikhail Youzhny in straight sets on Monday. Nadal won 6-3, 6-2, 6-2.
Tomas Berdych and Richard Gasquet have also progressed to the next round after winning their respective opening matches. Gasquet will face Australia's James Duckworth in the second round.