Australian Open 2016: Serena Williams powers past Maria Sharapova to book her semi-final place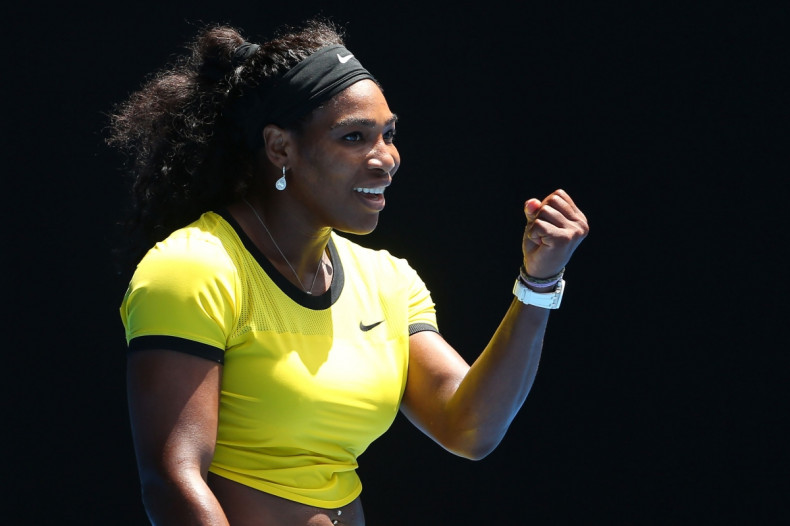 Serena Williams cruised into the semi-final stage of the Australian Open with a straight sets win (6-4 6-1) against Maria Sharapova in Melbourne. The defending champion beat her Russian rival for the 18th time in a row on 26 January on Rod Laver Arena.
The match was a closely contested affair for around an hour, before Williams' powerful ground strokes began to take their toll on Sharapova, who buckled under the pressure in the second set. The American won her last 12 games out of 15 and she sealed her impressive victory in one hour and 32 minutes.
"It was super intense," said Williams, according to the BBC. "She's an incredibly intense and focused player who was world number one. When you're playing someone so great you have to come out with a lot of fire and intensity.
"I've been playing this whole week aggressive and I don't think I started out playing that way. At the start of the second set I wanted to play the way I have been doing to get to the quarter-finals."
Sharapova, meanwhile, paid tribute to her opponent, who is chasing a 22nd Grand Slam title. The 28-year-old star admitted Williams is a source of inspiration for other women on the tour.
"It's motivating because she's at a different level. She makes you go back to the drawing board, not just for me, but for many other players," she explained. "She makes you work. That's inspiring."
Williams will next face fourth seed Agnieszka Radwanska in the last four, after she beat Spain's Carla Suarez-Navarro in straight sets (6-1 6-3) to reach her second Melbourne semi-final in three years.