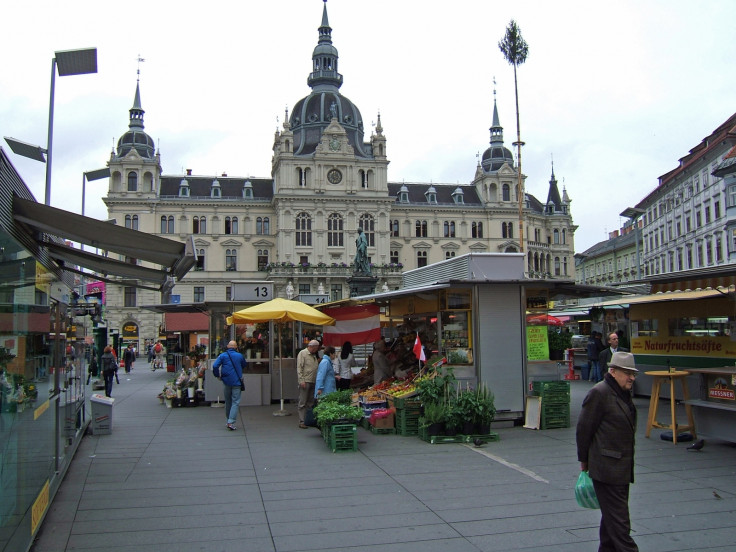 A man drove a van into a crowd of people in Graz, Austria, killing three and injuring 50, local media is reporting.
Public broadcaster ORF said the man had been arrested and the police had sealed off the central area of Austria's second city where the incident took place.
Among the three dead is a seven-year-old boy, reports the broadcaster.
It cited witnesses saying the man had ploughed his vehicle into the Saturday crowd at random, with pedestrians crashing off the windscreen and over the van.
The man got out of his van and attacked pedestrians with a knife before being arrested, reported Kleine Zeitung newspaper.
Among those killed was a cyclist, who a doctor unsuccessfully tried to resuscitate at the scene, reports Bild.
Austria's APA news agency reported that two bodies covered with blankets still lay at the scene.
The man, who OE24 reports is Bosnian, is in police custody. Kleine Zeitung reported that police do not believe that the incident was terrorism related, and believe the man had mental health issues.
Witnesses described diving into a shopping arcade as the vehicle drove towards them.
One told ORF: "I've been drinking on the main square cappuccino, as people started to scream, then was heard a howling engine."
In a statement, Graz city council said: "At 12pm there was an appalling incident in the centre of Graz, which has caused major alarm and left the city deeply shaken.
"A killer used his car as a weapon and deliberately ran people down on a rampage. The perpetrator is in custody."