An author has questioned allegations made about the National Security Agency's (NSA) widespread collection of US citizens' data following further leaks by Edward Snowden.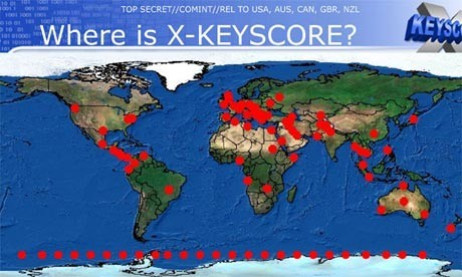 The documents published by the Guardian on Wednesday in relation to the NSA's XKeyscore program purported to show details of the agency's "widest-reaching" system for obtaining intelligence from the internet.
Glenn Greenwald, the Guardian journalist who initially broke the Edward Snowden story, said the "top secret" leaked training slides showed that NSA analysts were able to search "with no prior authorization through vast databases containing emails, online chats and the browsing histories of millions of individuals."
However, the author Marc Ambinder, who earlier this year wrote the book Deep State: Inside the Government Secrecy Industry, disputes Greenwald's allegations that XKeyscore is a "top secret" tool and says it is a tool for searching information rather than collecting it.
Other methods
Writing in The Week Ambinder said: "XKeyscore is not a thing that does collecting; it's a series of user interfaces, backend databases, servers and software that selects certain types of metadata that the NSA has already collected using other methods."
Ambinder points out that XKeyscore is a program which was widely known about before the Guardian's report on Wednesday. Ambinder spoke about it in his book, which was co-authored by DB Grady, saying it was powerful because it gets the "front end full take feeds from the various NSA collection points around the world and importantly, knows what to do with it to make it responsive to search queries."
In relation to being top secret, as Ambinder points out, putting the term XKeycode into recruitment-based social network LinkedIn returns a large numbers of people who claim to be proficient in use of the program.
Simply not true
The NSA has been similarly dismissive of the Guardian's claims and in a statement said:
"Allegations of widespread, unchecked analyst access to NSA collection data are simply not true. Access to XKeyscore, as well as all of NSA's analytic tools, is limited to only those personnel who require access for their assigned tasks."
The NSA insists that the program, like Prism, is only used for collection of foreign intelligence. Indeed the NSA's chief Keith Alexander took to the stage at the Black hat hacking conference in Las Vegas this week to address Prism and the concerns people have over access given to citizens' data by companies like Google, Microsoft and Facebook.
"Industry doesn't dump stuff to us and say, 'here are interesting facts,'" he said, adding, "They are compelled by court order to comply. The US government does not unilaterally obtain information from the servers of US companies."