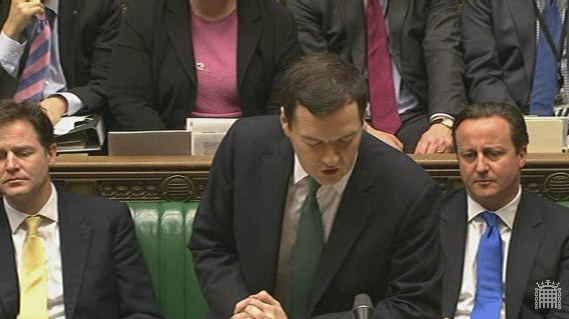 UK Chancellor George Osborne has confirmed that the government will give all fines from banks that have manipulated interbank lending rates to military charities and the emergency services.
As part of the Autumn Statement, the Chancellor said around £100m (€120m, $163m) of the money the government has gathered from Libor fixing fines will go to military charities and to the ambulance and police services.
Barclays was the first to settle with UK and US authorities in June 2012 for £290m but only a slice of this amount went into Britain's Treasury.
Nearly six months later UBS agreed a record $1.5bn fine with US, UK and Swiss authorities and also admitted to one count of wire fraud relating to rigging rates in Yen.
In February 2013, RBS became the third major bank to settle with the Commodity Futures Trading Commission (CFTC), Department of Justice (DoJ) and Financial Conduct Authority (FCA) for £390m relating to civil and criminal charges.
In September this year, the US Commodity Futures Trading Commission and Britain's Financial Conduct Authority fined the world's largest interdealer brokerage Icap for its role in the manipulation of the interbank lending rate Libor.
Icap was also ordered to pay £14m to the FCA and £41m to the CFTC after a significant number of brokers, including two managers, attempted to rig rates between October 2006 and November 2010.