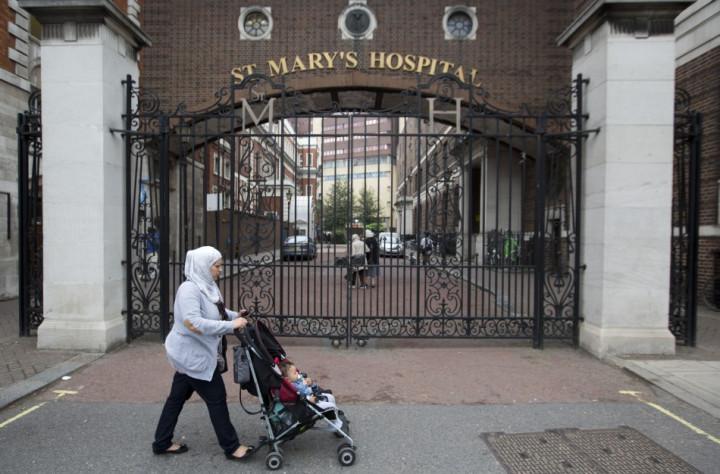 Lone parents are among the worst affected by the UK's income squeeze, according to a study.
Insurer Aviva's quarterly Family Finances Report said that typical monthly expenses for divorced, separated, or widowed parents raising one child or more were 22% higher in July 2013 than a year before. Single parents had seen expenses jump 16% across the same period.
Moreover, this group has been hit hardest by the government's welfare cuts under its austerity programme.
Divorced, separated, or widowed parents suffered the biggest loss of access to benefits, said Aviva, falling from 41% to 36% in receipt of welfare support.
Chancellor George Osborne has slashed billions off the government's welfare bill as he seeks to erase the structural deficit in public finances.
Counting the Costs
Child and housing benefit have both experienced cuts and rises in payments, which have been capped at 1%, and is well below inflation and a real terms reduction.
The so-called "bedroom tax" has seen recipients of housing benefit with spare bedrooms have their welfare payment reduced for every empty room.
Most recipients of state support are in employment and need welfare payments to top up their low incomes. Pay in real terms has fallen to similar levels as in 2002, with price inflation far outstripping average wage growth.
Aviva said families have suffered inflation of 7.26% on energy costs in the year to April, a 6.51% increase in clothing prices, and a 4.49% inflation rate on food.
"Cutting back on luxury items is helping some to manage their outgoings, although rising expenses have hit one-parent families especially hard over the last twelve months," said Louise Colley, protection distribution director at Aviva.
Britain's Fragile Recovery
Separate research by the anti-poverty think tank Joseph Rowntree Foundation (JRF) calculated that the basic cost of living in the UK soared by 45% over the decade to 2012.
There are some encouraging signs that the UK economy is picking up, which could lead to incomes rising again as pay growth accelerates.
Growth in Britain's service sector, the driving force of the economy which represents three quarters of GDP, soared to its highest level in over two years during June.
Manufacturing activity also expanded at the fastest pace in more than two years. Meanwhile the troubled construction sector grew for the second month in a row during June and at the quickest rate in over a year.
The International Monetary Fund (IMF) and National Institute for Economic and Social Research (NIESR) both reported an improving picture for UK growth.
NIESR's monthly GDP estimate showed the UK economy grew by 0.6% in the three months to June, following a 0.3% expansion in the first quarter.
The IMF also raised its forecast for Britain for the first time in more than a year.
The Washington-based lender's economists upgraded their UK growth outlook for 2013 to 0.9%, having slashed it previously to 0.6%.