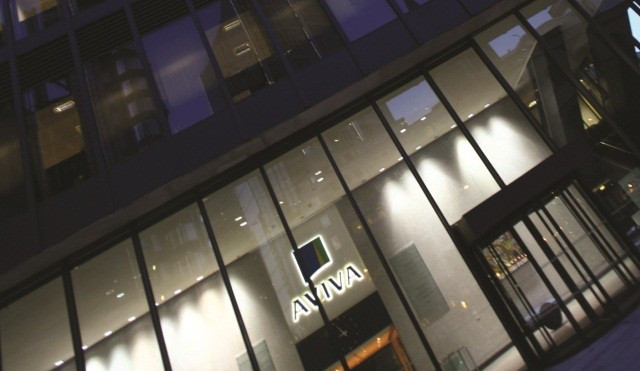 Shares in Aviva were on the FTSE 100 after the insurance giant reported a rise in pre-tax profit of 21 per cent in the first half of the year.
Pre-tax profits were reported as being £1.2 billion, while profit after tax more than doubled from the same period last year to £1.5 billion.
The group said that revenue at its General Insurance and Health arm fell by four per cent to £525 million, while income at its Fund Management arm increased 60 per cent to £56 million.
Income from Other Operations and improved 56 per cent to a loss of £47 million, while losses at Aviva's Corporate Centre worsened by 17 per cent to £54 million.
Aviva's group debt and other interest costs also worsened by six per cent to £338 million.
The group said that it would be increasing its interim dividend six per cent from 9.0 pence per share to 9.5 pence per share.
Andrew Moss, Chief Executive of Aviva, said, "This was a good half year for Aviva. We achieved a 21% increase in operating profits, grew sales for the third consecutive quarter and improved the group's margin.
"At a time when predictability of cashflows and capital strength are crucial, Aviva's capital generation stands out, and allows us to invest in the profitable growth of the business and increase the dividend.
"Our first half earnings are tangible evidence of the progress we've made in the last few years - but there's more to do. We will continue to focus on customers and on the disciplined allocation of capital to ensure we grow Aviva profitably. While we remain alert to the macroeconomic environment and risks in financial markets, Aviva has excellent franchises in proven growth markets and we are confident about the future."
By 10:25 shares in Aviva were up 6.55 per cent on the FTSE 100 to 392.00 pence per share.