British Academy Games Awards 2013: Preview and Predictions
Ahead of the ninth videogame BAFTAs, we bring you a round-up of the nominees and expert predictions on who will be crowned winners.

Tomorrow, 5 March, will see the very best of the videogame industry assemble at the swish London Hilton on Park Lane for the ninth ever British Academy Games Awards. From AAA goliaths like Far Cry 3 to idiosyncratic independent hits like Dear Esther, the cream of 2012's games will be honoured at a glossy ceremony presented by TV's Dara ó Briain.
Jonathan Ross, Russell Kane and even Tinchy Stryder will be on hand to give out the awards, with categories including Best Action, Best Story and Best Performance.
Game Innovation is the most eclectic bracket, with nominees ranging from bloated war giant Black Ops II to cutesy, knockabout kid's game Kinect Sesame Street. With PSN smashes Journey and The Unfinished Swan also nominated, as well as Wonderbook: Book of Spells, this seems like a hopeful category for Sony, which last year scooped up the award thanks to Media Molecule's PS3 exclusive LittleBigPlanet 2.
Speaking of Media Molecule, the company leads the nominations for this year's Best Mobile and Handheld award with its excellent LittleBigPlanet Vita. However, it faces tough competition from TellTale's The Walking Dead, which swept critic's choice awards in 2012 and has recently been ported to the iPhone. Super Monsters Ate My Condo, New Star Soccer and Incoboto are also up for the handheld award, as is Fireproof Studios' testing iOS puzzler The Room.
It's hard to call which game will net this category, but The Walking Dead and LittleBigPlanet Vita feel like the strongest competitors. Then again, Peggle took it last year, so maybe something similarly colourful and compulsive, like Super Monsters is in with a shot.
Best Action, Best Story
Best Action is another hotly-contested category, with every game nominated in with just as good a chance as each other. Black Ops II, Halo 4 and Borderlands 2 all seem like plausible winners thanks to their massive production values and explosive, sixth-gear shootouts, but then there are Hitman Absolution, Mass Effect 3 and Far Cry 3, all bombastic action games but a little more cerebral than the other half of this bracket.
Far Cry 3 in particular was the focus of much debate last year after writer Jeffrey Yohalem revealed the game's satirical and metaphysical ambitions. Ostensibly taking swings at the lazy clichés found in other action games, Far Cry 3 is meant to be a step up in terms of first-person shooters. Maybe that, combined with the game's shimmering graphics and loud guns, will impress the judges of Best Action.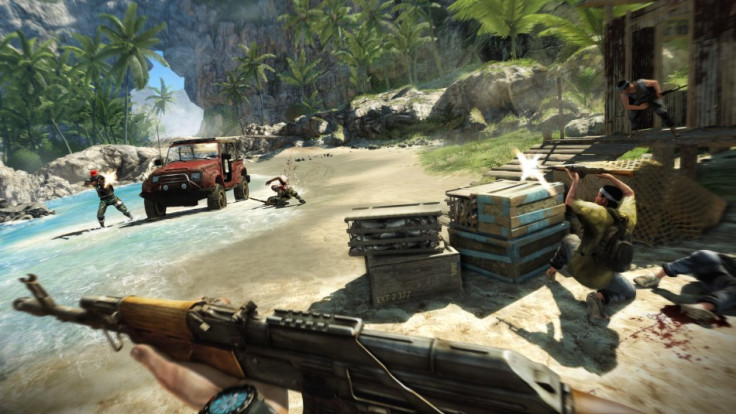 If not, then at least Yohalem has a shot at Best Story, where Far Cry 3 is also nominated. After netting a Writer's Guild of America Award in 2011 for his work on Assassin's Creed: Brotherhood, Yohalem seems like a strong contender for the Best Story Bafta, but faces serious competition from Mac Walters, who penned sci-fi epic Mass Effect 3, and British indie developer Mike Bithell, whose game Thomas Was Alone reopened debate on videogame storytelling after launching on the net in July, 2012.
Sean Vanaman and Gary Whitta are also nominated for The Walking Dead, as are the entire development teams behind moody Victorian FPS Dishonored and washy independent experiment Journey. Despite Yohalem's high aspirations, our money's on The Walking Dead, which excellently combines fear, melodrama and a curt discussion on player choice across its five episode play-time.
Artistic Achievement, Best Performance
Dear Esther will hopefully take the Artistic Achievement award. It's up against Halo 4, Far Cry 3 and Borderlands 2 which, although colourful and glossy, all tread vaguely familiar aesthetic ground. Hostile alien planets, tropical jungles and sci-fi space bases are all pretty used-up locations, but Dear Esther's murky version of the Outer Hebrides feels really unique.
It's a terrifying ghost story of location which speaks volumes about the game's otherwise understated narrative, similar to an extent to Journey's sparkling golden desert, which is also up for Artistic Achievement. Those two seem like the most likely contenders and either one would be a worthy winner.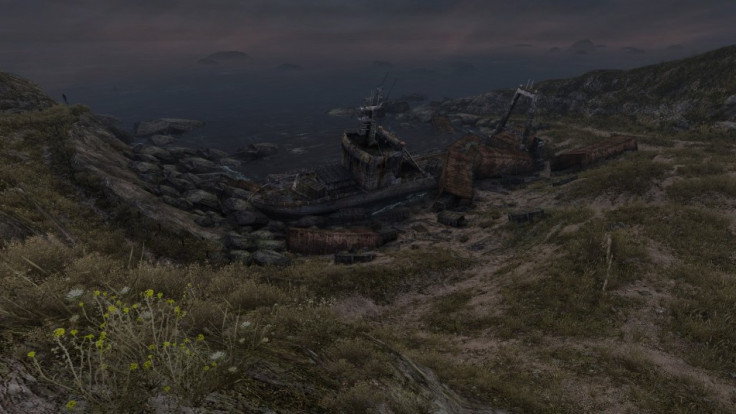 Best Performance will be an interesting category. Only introduced as part of the awards last year, the only recipient so far is Mark Hamill for his turn as The Joker in Batman: Arkham City. Nominated this year are the ever excellent Nolan North for Uncharted: Golden Abyss, British writer Danny Wallace for his role as The Narrator in Thomas Was Alone and Adrian Hough, who played surreptitious Templar Haytham Kenway in Assassin's Creed III.
For some however, Best Performance will be a foregone conclusion, as also nominated is Melissa Hutchinson who did absolutely stellar work as Clementine in The Walking Dead. Vanaman and Whitta's vault-tight script can't have hurt, by Hutchinson's endearing, emotional voice work helped Clementine become perhaps the first likeable, interesting child character games have produced.
Her Walking Dead co-star Dave Fennoy is also up this award and certainly deserves the Bafta nod himself, but here's hoping Hutchinson can take home the prize.
Debut Game, British Game
A selection of 2012's best independent games will stand off in the Best Debut Game category, with nominations including The Unfinished Swan, Dear Esther, The Room and Ed Key's and David Kanaga's hallucinogenic joint, Proteus. Zombie-themed platformer Deadlight is also up for the award as is AAA racing hit Forza Horizon, which in October became the first game to be developed by Leamington Spa-based studio Playground Games.
The Unfinished Swan will likely take this one, its combination of simplistic mechanics, stark visuals and twee, fairy tale style writing (complete with a voiceover by Monty Python funny man Terry Gilliam) bound to charm Bafta judges.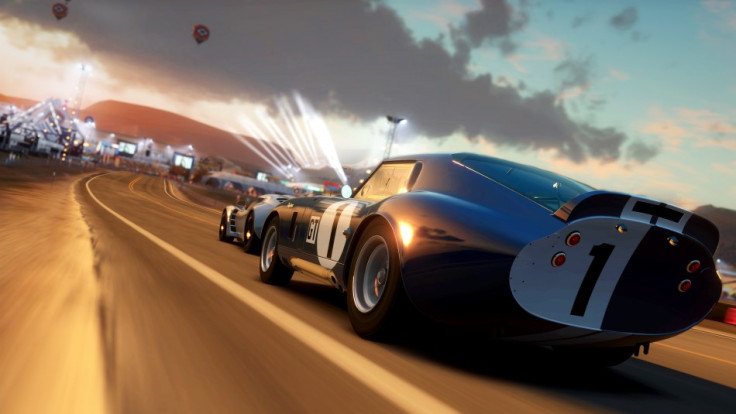 But that won't necessarily leave Forza Horizon Bafta-less; it's also in the mix for Best British game, facing down competition from The Room, Dear Esther (which was developed by Portsmouth uni professor Dan Pinchbeck), Traveller's Tales' LEGO: The Lord of the Rings and indie dev Terry Cavanaugh's notorious Super Hexagon.
Another race 'em up, Need For Speed: Most Wanted by Criterion is also in line for Best British Game and it will be interesting to see which of the Brits the panel goes with. Dear Esther has a uniquely British slant, with a few scenes even taking place on the hard shoulder of the M5 and could sway the judges with its heightened sense of national identity. However, that same colloquialism could also be a stumbling block; LEGO The Lord of the Rings is definitely the most exportable Brit game nominated and may well take the prize.
Best Game, Bafta Fellowship
Obviously, though, the biggest winner of the night will be whoever nets Best Game.
Far Cry 3, Dishonored, Journey, Mass Effect 3 and The Walking Dead are all contenders, as is flawless footie sim - and rank outsider - FIFA 13. Given the media furore around Journey and The Walking Dead so far, those two seem like the hottest tips for Best Game, though it's hard to predict between the two. Journey's a lustrous and highfalutin experiment into whether games can be art, whereas The Walking Dead is more straight-minded, a confident, exciting piece of melodrama which doesn't so much probe at what games are as it does hint at what they can be.
Personally, we'd like to see The Walking Dead take home Best Game, but the actual winner is anyone's guess.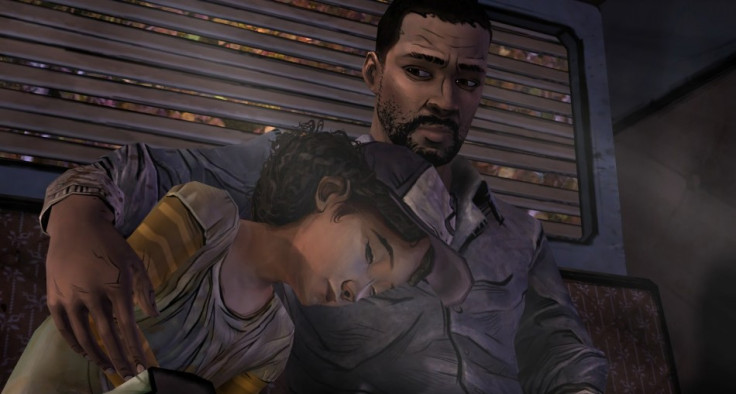 Valve founder Gabe Newell will also be honoured at the Baftas. He'll receive the Academy Fellowship award which recognises longstanding contributors to the videogame industry. Previous recipients include Fable creator Peter Molyneux, Atari founder Nolan Bushnell and Nintendo icon Shigeru Miyamoto. Newell is renowned for his pioneering work developing the Half-Life game franchise and the digital distribution platform Steam.
A complete list of nominees can be found here, but whatever the outcome, IBTimes UK will be reporting live from the British Academy Games Awards and will bring you all the results as they happen, as well as interviews with each of the night's winners. The ceremony kicks off at 9PM tomorrow, 5 March.
© Copyright IBTimes 2023. All rights reserved.