Bahrain says Gulf neighbours will provide aid as economy weighs
The Gulf country said Kuwait, Saudi Arabia and the United Arab Emirates will provide aid amid growing concerns over its economy but offered no details.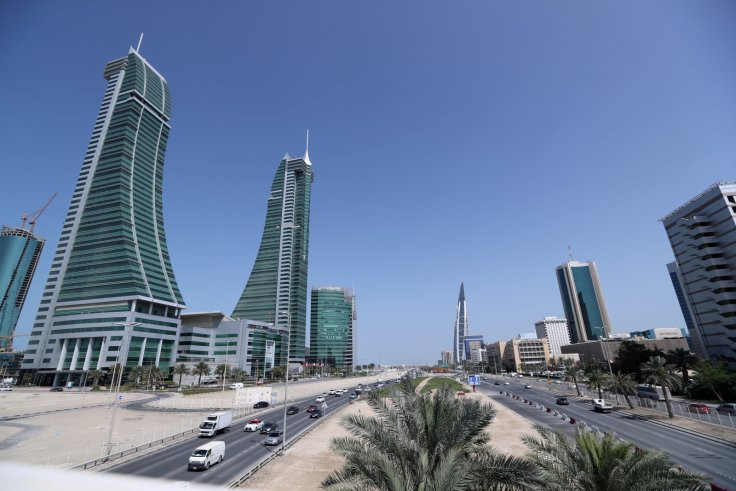 Bahrain said on Wednesday its Gulf neighbours Kuwait, Saudi Arabia and the United Arab Emirates will offer new aid to strengthen the island nation's "fiscal stability" amid growing concerns over its economy.
Bahrain, just off the coast of Saudi Arabia, long has relied on the largess of its wealthy neighbours to support it despite being the first Arab nation in the Persian Gulf to strike oil. That aid, however, has waned in recent years with a precipitous drop in global oil prices, and the kingdom instead began seeking more and more loans from the international market.
A statement early Wednesday morning carried by the state-run Bahrain News Agency quoted Finance Minister Sheikh Ahmed bin Mohammed Al Khalifa as saying the three nations are "set to announce a new programme designed to strengthen Bahrain's fiscal stability."
The statement offered no details, other than expressing Sheikh Ahmed's "gratitude." Bahrain previously received $10 billion in aid pledges during its 2011 Arab Spring protests from members of the Gulf Cooperation Council, a six-nation bloc of Gulf Arab states. Other aid has flowed into Bahrain from Saudi Arabia, which wants to shore up support of the island's Sunni monarchy as it continues a yearslong crackdown on dissent among its majority Shiite population.
Wednesday's statement appeared to be aimed at calming international markets.
While Bahrain pegs its dinar against the U.S. dollar, it has taken a beating in trading. The cost of insuring Bahrain's debt against default for five years has risen to the highest levels since records began in 2008.
The International Monetary Fund in late May warned that Bahrain's public debt now represents 89 percent of its gross domestic product, while reserves are low. Researchers at Dubai-based Emirates NBD issued a similarly stark warning on the kingdom's credit, warning foreign exchange reserves now only cover six weeks of goods.
Bahrain's Central Bank has pledged to maintain its dollar peg.
"Bahrain will need circa $10 billion over the next two years for debt servicing and repayment alone," Timothy Fox, Emirates NBD's chief economist and head of research, wrote early Wednesday. "Pressure has been building for a few months now causing policymakers to finally react."
© Copyright IBTimes 2023. All rights reserved.