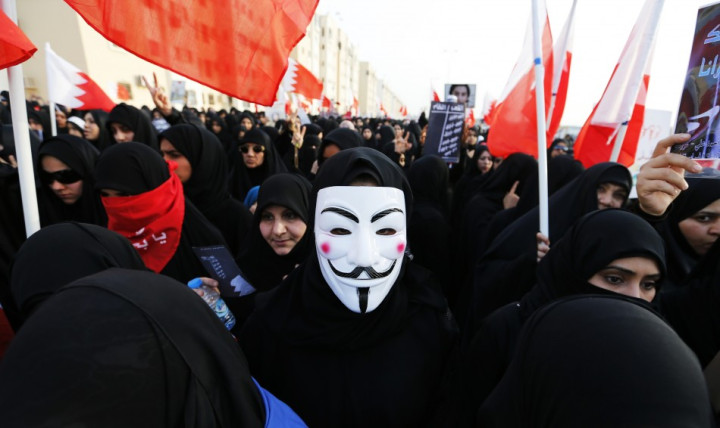 Bahraini authorities have arrested two girls for allegedly planning to attack the Sakhir race circuit during the controversial Formula 1 grand prix which took place last weekend.
AFP has named the two girls as Nafisa al-Asfur and Rihanna al-Musawi (ages unknown), and claims they will be detained for 60 days on charges of trying to "bomb the Sakhir circuit" in the run-up to the race.
State news agency BNA quoted police as saying they arrested "two girls who were trying to carry out a terrorist act at Bahrain's international circuit in the south, as the kingdom was hosting the Formula One race".
The Bahraini authorities refused to give further details about the suspects, but said one of them had concealed a pillow under her clothes.
They were held at the entrance to the circuit on Saturday, the second day of practice sessions. Earlier, the interior ministry said a weapons cache including 1,000 homemade firebombs was found in a warehouse.
The race went ahead without disruption despite the backdrop of daily clashes between pro-democracy protesters and police in villages outside Sakhir. A British TV crew was forced to leave the tiny Gulf kingdom after they reported on the violent clashes taking place between protesters and the government.
Tensions heightened ahead of the race after authorities launched a crackdown on opposition activists, with local sources reporting increased house raids and arbitrary detention of protesters.
Police fired tear gas and clashed with students during a raid on Jabreya Secondary School for Boys in the capital Manama last week. Students had staged a protest demanding the release of 17-year-old Hassan Humidan, arrested in the days prior the grand prix.
Pro-democracy activist and acting president of the Bahrain Centre for Human Rights (BCHR) Maryam Al-Khawaja said that the "crackdown is worsening" after media and TV cameras left Bahrain at the end of the race.
"Word of advice to Bahrain regime: you can uncover millions of 'terrorist cells' but it won't make the demand for rights and dignity vanish," she tweeted.
The activist group Human Rights First has slammed the Bahraini government's decision to cancel UN Special Rapporteur Juan Mendez's visit to the country.
"Mendez was originally supposed to travel to the country in February 2012 but that visit was cancelled by the Bahrain government just a few weeks before he arrived," said a statement.
"Despite repeated promises that he would be allowed in next month the same thing has happened again. The US government should publicly call for his immediate access to Bahrain.
"These delays only fuel the suspicion that the regime has a lot to hide."
The Bahraini government agreed for Mendez to visit in April 2013. However, the Bahrain News Agency has recently announced his visit is to be delayed indefinitely.