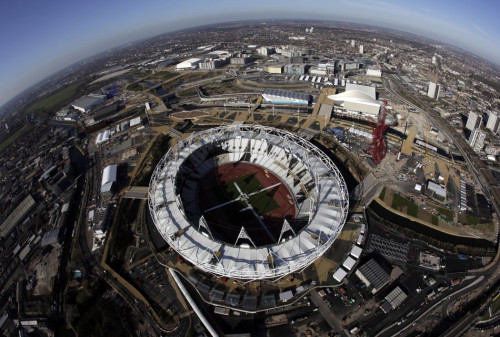 Balfour Beatty has sealed a £154m deal to transform London's Olympic stadium into the permanent home for West Ham United Football Club.
The construction group said in a statement that it would convert the stadium, which was the centerpiece of the London 2012 Olympic Games, into a venue that will be used to also host five matches during the Rugby World Cup in 2015.
The stadium will have a 54,000 capacity once it is converted for use by the Premier League club, who have been granted a 99-year lease.
Balfour Beatty confirmed that East London soccer club, West Ham, will relocate there in 2016.
In March, London mayor Boris Johnson said: "This Olympic stadium will now be the home of a great London football club."
West Ham will contribute £15m (€18m, $25m) to conversion costs, with the local council paying £40m. The government has agreed to pay up to £25m if more funding is needed for the work.
The stadium stands empty at the moment but it is was used to mark the first anniversary of the London Olympics as well as a series of concerts over the summer.
The UK construction giant has already built other constructions for the London 2012 games, including the Aquatics Centre.
It also said the new work for operator E20 Stadium LLP, a joint venture between the London Legacy Development Corporation and Newham Council, encompassed a £41m stadium roof contract awarded in the summer.