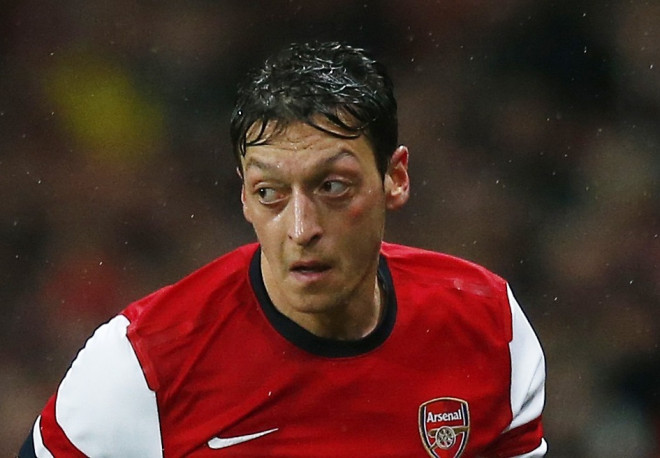 Retired German midfielder Michael Ballack insists that playing for Arsenal I sapping the confidence out of Mesut Ozil.
The German came to north London from Real Madrid for a record fee of £42.5m but has failed to justify his price tag thus far with his performances this season not reminiscent of his capabilities.
The Gunners lost their round of 16 tie against Bayern Munich for the second year in succession at the Emirates, but the result could have been so different if the former Werder Bremen man had managed to convert the penalty which he had won in the opening eight minutes.
The 25-year-old befuddled his compatriot Jerome Boateng as the defender failed to cope with Ozil's quick feet in the box and fouled him to give Arsene Wenger's team a clear penalty.
However, faced against his former training partner, Manuel Neuer, Ozil failed to put the ball into the net as the Bayern Munich stopper stayed on his feet to punch the ball away. Ballack believes that the German is showing signs of a player who is not being accepted by his teammates.
"He looks a bit lost in this team. When he came here there was so much expectation with the quality he has. The first games he looked good, played well and was comfortable. With his quality he should be untouchable and bring out so much in the team. But it looks like he has not the acceptance of the team," Ballack said.
On his missed penalty, Ballack added, "Özil did not look confident – he walked to the ball slowly, so maybe there is someone who wants it more, but there wasn't. He has the ability to score from 12 yards, it's not a big deal but there was just no confidence."
The Gunners will face Bayern in the second leg in March with a gigantic task ahead of them if they have to make take anything out of the tie. Wenger will be confident that his team can achieve the impossible after seeing the Germans out last season at the Allianz Arena.