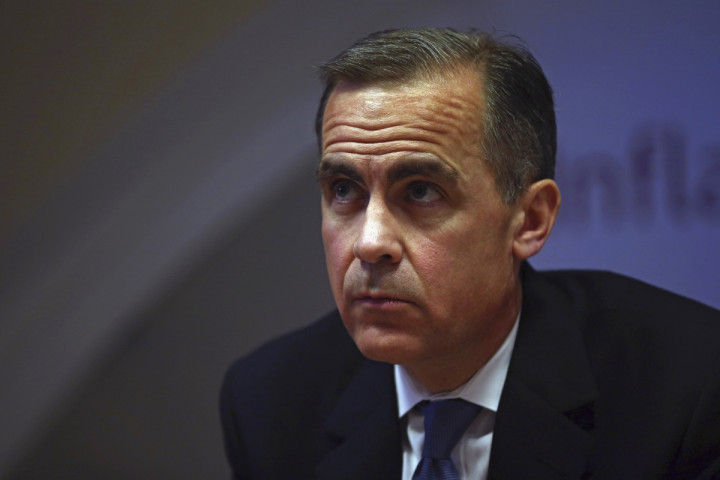 The Bank of England has increased sharply its growth forecast for the UK economy in 2014, but the timing of a hike in interest rates remains clouded.
In the central bank's quarterly inflation report for August, policymakers' central expectation for GDP growth is 3.5%, up from 3% in the previous report. Mark Carney, governor of the Bank of England, said the economy is "returning to some semblance of normality".
But weak wage and productivity growth continue to defy an otherwise robust labour market, which has seen the employment rate hit record highs amid the recovery.
Carney said the monetary policy committee (MPC) thinks this is likely to do with an increase in the labour supply as older people work for longer because of changes to the retirement age.
And those put off of searching for jobs may have been drawn back to the labour market by the robust employment data, while cuts to benefits is likely pushing others to look for jobs.
"All of these labour market signals tell us that slack is being used up at a faster rate than we had anticipated. But that's not the end of the story," Carney said, adding that other indicators suggested there was more slack – an unused supply of labour – in the first place.
Overall, the MPC thinks the labour market slack is equivalent to around 1% of GDP. As this slack is used up, the labour supply shrinks and people are less willing to work extra hours, meaning wage growth should pick up. But the inflation report said policymakers expect wage growth to stay weak across the whole of 2014.
Office for National Statistics (ONS) data shows that in the three months to June 2014, pay excluding bonuses rose by just 0.6% on average across the UK, the slowest pace on record. And price inflation is running at 1.9%, meaning a real terms decline in wages, though the Bank of England expects this to slow in the near term.
The Bank of England has said it will only start raising its record-low 0.5% base rate gradually when it thinks wages and productivity have started to rise significantly.
It is concerned that an early hike in interest rates could choke off consumer spending, a large part of the economic recovery, by forcing households to redirect more of their income towards debt repayments, such as mortgages.
Alasdair Cavalla, an economist at the Centre for Economics and Business Research (CEBR), said that "with weak rises in pay, the Bank may want to avoid putting extra pressure on mortgage holders through raising rates."
RBS economist Ross Walker said the labour market data "weigh slightly in favour of the first Bank Rate hike coming 'later' (February 2015) rather than 'sooner' (November 2014)."