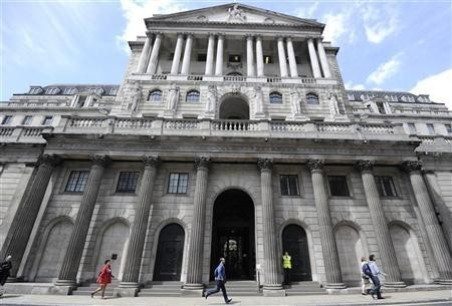 January MPC meeting decision
No rate change - held at record-low of 0.5 percent for 46th consecutive month. Asset Purchase Facility target unchanged at £375bn.
Context
Despite swindling forecasts for the UK economy - including the BoE's very own 2013 growth estimates - a slow recovery is still expected across the year, even if GDP expansion is only minimal.
There are also doubts among MPC members about the effectiveness of more QE and focus is instead shifting to its flagship credit easing effort, the Funding for Lending Scheme, which early signals indicate is helping to stimulate lending to individuals and small firms.
Comment
Anna Leach, CBI Head of Economic Analysis, said:
"A change in monetary policy was unlikely this month, given the UK economy continues to send out mixed signals.
"Underlying economic conditions remain fairly flat and there are early signs that credit availability is being boosted by the Funding for Lending Scheme.
"We're not expecting any change in monetary policy over the next few months, unless compelling evidence of a renewed downturn emerges."
Joost Beaumont, ABN AMRO, said:
"We expect that the central bank will refrain from further asset purchases, with the focus shifting to the Funding for Lending Scheme.
"There are early signs that this scheme is starting to bear fruit. Meanwhile, global economic conditions seem to be improving, while risks emanating from the euro crisis have diminished. Furthermore, inflation is likely to remain high for longer. "
David Kern, Chief Economist at the British Chambers of Commerce, said:
"The MPC's decision to maintain QE at £375bn and hold interest rates at 0.5 percent was widely expected and in our view, correct. Our members do not support some of the current gloom about the economy, despite of the possibility that GDP growth will slow sharply in Q4 2012. Given these circumstances, we believe that pressures for more QE should be resisted.
"Adding to QE should only be considered if new threats emerge to the stability of the UK banking system. We believe that further QE would provide only marginal benefits for the real economy, while heightening longer-term risks of financial distortions, bubbles and higher inflation.
"Instead, the MPC should use the existing QE programme more effectively to support a revival in business lending. If the MPC agreed to use QE to purchase private assets other than gilts, such as securitised SME loans, banks would be less risk-averse in lending to businesses. Greater efforts must also be made to ensure that the Funding for Lending scheme operates more effectively. On its part, the government must move more resolutely to establish a fully-fledged British Business Bank."
---
Every month the nine members of the Bank of England's rate-setting Monetary Policy Committee meets to discuss the state of the UK economy and decide what action should be taken, such as changing its base rate or any stimulus programmes it has.