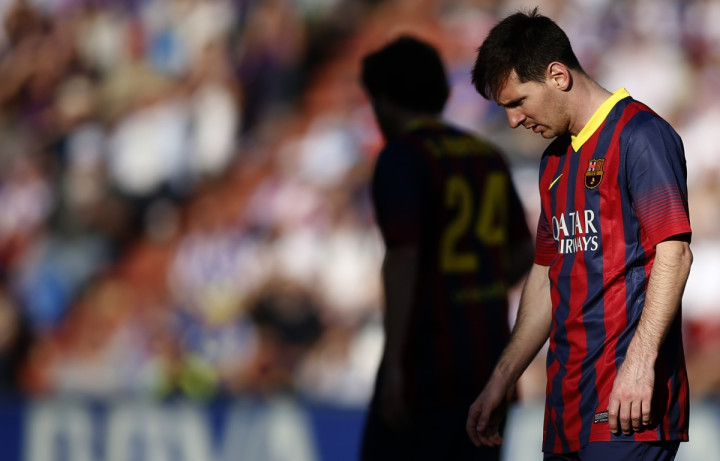 Barcelona star Lionel Messi will face trial for alleged tax evasion, a Spanish judge has ruled.
An appeal to drop the charges was rejected on the basis that the four-time World Player of the Year could have been aware of the activities carried out by his father Jorge Messi, who manages his son's financial affairs.
The two are suspected of using companies in Belize and Uruguay to sell the 26-year-old's image rights in order to avoid tax obligations worth €4m (£3.1m) in Spain between 2007 and 2009.
Messi's appeal was supported by the public prosecutor's office in Spain who requested "the dismissal of proceedings" on the basis that there is insufficient evidence of wrongdoing from the player.
However, that appeal has been thrown out after a judge declared that it was a "subjective opinion" that Argentina captain Messi "was on the periphery of the financial, contractual and tax management of his income", despite his father primarily presiding over such matters, AS reports.
The ruling added: "In this type of crime, it is not necessary for someone to have complete knowledge of all the accounting and business operations nor the exact quantity, rather it is sufficient to be aware of the designs to commit fraud and consent to them."
The pair, who deny wrongdoing, have five days to appeal against the ruling.