Barcelona vice-president Jordi Mestre believes that the Catalans can sign Hector Bellerin from Arsenal as they can now provide him with first team football, something which they were not able to when he left for the Gunners academy as a 16-year-old. The right-back is among the brightest prospects in the league and was part of the PFA Team of the year last season following a series of brilliant performances for the Gunners.
Bellerin stormed into the first XI in 2014/15 at the expense of Mathieu Debuchy, who was out injured for a major part of the campaign and the 21-year-old hasn't looked back since. Barcelona are looking to replace Dani Alvez, who has left for Juventus, and have earmarked Bellerin to fill the void left by the Brazilian.
"We've already seen him as a Cule [Barcelona follower]," Mestre said in an interview to Sport, as quoted by Goal. "He's a great player, there's no doubt about that. Wenger convinced him to move and promised him something which we couldn't. We could not promise him that within two years he would be playing in Dani Alves' place."
Mestre cited the example of Cesc Fabregas, who left the Gunners to return to Barcelona in 2011, spending three years at the club, before coming back to the Premier League with Chelsea. He insists that it is in their interest, that players who have the Barcelona DNA embedded in them, go elsewhere to gain experience but return to their roots.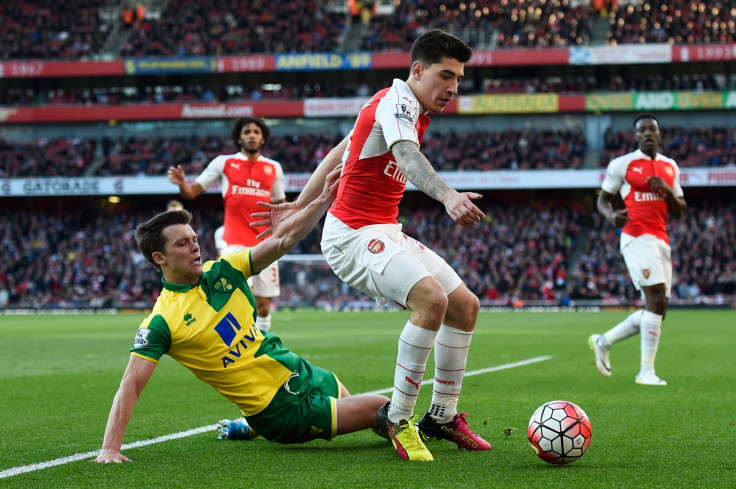 "In many cases it's good that they leave to develop as players and then return [with that experience]," he added. "Look at the cases of Cesc, [Gerard] Pique, [Jordi] Alba and Denis Suarez... I hope the same thing will happen with [Sergi] Samper too. It's positive that [these players] get minutes at other clubs. It is a dynamic which has always provided good results for players that carry the Barca DNA in their blood."