OurMine is at it again. The notorious hacker group took over the official Twitter and Facebook accounts of Barcelona early Wednesday (23 August) and falsely announced the signing of Angel Di Maria from Paris Saint-Germain.
The attack comes just hours after the club announced plans to sue former player Neymar for €8.5m (£7.8m) for alleged breach of contract following his record move to Parc des Princes. The Brazil international left Camp Nou and completed a switch to PSG for a world-record fee of €222m (£200m, $262m).
Di Maria has been linked with a move to Barcelona in the summer transfer window. The former Real Madrid and Manchester United star has emerged as a target for the Catalan club after they conceded defeat in their attempts to sign Philippe Coutinho from Liverpool.
"Welcome Angel Di Maria to FC Barcelona! #DiMariaFCB", the hijacked Twitter account wrote in a series of tweets.
The hacker group followed up the false announcement with its own signature message claiming responsibility for the hack and asking the club to contact them directly.
"Hi FC Barcelona, it's OurMine (Security Group), please contact us," the group wrote. "And sorry for the hoax."
The group also tried to get #FCBHack trending on Twitter. Similar messages were also posted to the club's official Facebook account as well.
For about an hour, the tweets were reportedly taken down and again reappeared in an apparent tug-of-war over Twitter between the club and OurMine.
Barcelona have since regained control of the account and acknowledge the breach.
"Our accounts have been hacked tonight," FC Barcelona tweeted. "We're working to solve the problem as soon as possible. Thanks for your patience."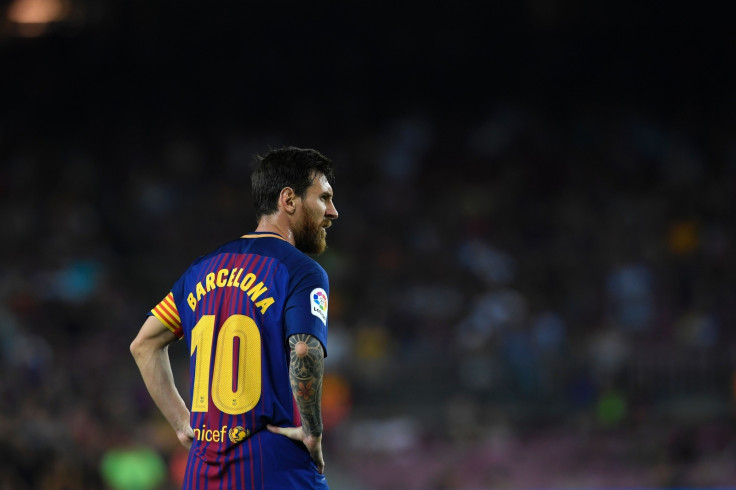 In 2016, OurMine hacked the social media accounts of a number of high-profile figures including Facebook's Mark Zuckerberg, Google's Sundar Pichai, Twitter's Dick Costolo and Sony's Shuhei Yoshida among others. The group has also previously targeted the websites of several media outlets such as Variety, TechCrunch and BuzzFeed as well.
Earlier this week, the group hacked PlayStation's official Twitter and Facebook page claiming that the PlayStation Network database had been leaked. Just days earlier, the group took over a number of HBO's social media accounts including two Twitter feeds dedicated to Game of Thrones and John Oliver's Last Week Tonight.
IBTimes UK has reached out to OurMine for comment.