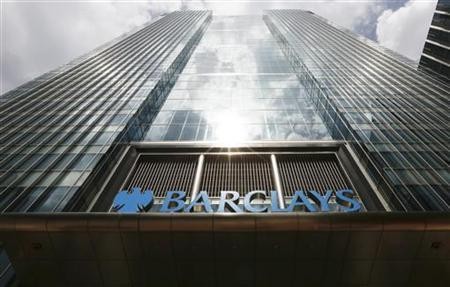 Barclays has instructed two law firms to contact businesses disputing the sale of interest rate swap agreements with methods that breach the Solicitor's Code of Conduct, lawyers have told IBTimes UK.
According to lawyers speaking with IBTimes UK, who represent a growing number of small-to-medium enterprises (SME) that are claiming to have been mis-sold IRSAs, two law firms engaged by Barclays - Eversheds and TLT Solicitors - are contacting the complainants directly and therefore breaching the Solicitors Regulatory Authority's (SRA) Code of Conduct.
"Barclays appointed national law firms as 'independent solicitors' to 'fact find' on potential mis-selling derivatives cases but they are acting without due regard to the SRA's Code of Conduct, by directly contacting clients that have already instructed law firms to question them over the product they were sold some years ago," said Ali Akram, a barrister and solicitor for LexLaw.
"By contacting our clients and those that have instructed other law firms, they are abusing the well- established process and procedures of litigation and are attempting to take advantage of clients by testing them as witnesses and cross-examining them, for example, on a recorded telephone line for up to three hours at a time," he said, adding he is considering "lodging individual and/or joint complaints with the SRA about this ongoing practice."
Two other law firms, which asked to remain anonymous, have told IBTimes UK of similar contact with their clients.
According to the SRA's Code of Conduct 2011, a solicitor may not "communicate with another party when they are aware that the other party has retained a lawyer in a matter, except to request the name and address of the other party's lawyer; or the other party's lawyer consents to you communicating with the client; or where there are exceptional circumstances."
A spokesperson at Barclays, and of behalf of Eversheds and TLT Solicitors, told IBTimes UK that "Barclays has consistently worked in close cooperation with our customers explaining each step of the independent review process in a constructive and transparent manner to give them the certainty they need to plan for the future. As part of this, Eversheds and TLT Solicitors have been employed by Barclays in a non-advisory capacity to conduct a fact-finding role in the review process which involves gathering information directly from customers of the bank and Barclays personnel. Crucially, the use of Eversheds and TLT in this fact-finding role has been reviewed and agreed by the FSA."
"In advance of any contact by Eversheds and TLT, Barclays has contacted each customer directly to ask for their agreement to take part in this review. If customers choose to take part in this review they can do so with or without lawyers alongside them. Eversheds and TLT are not acting as advisors to Barclays with regards to the interest rate swap review process (or any related litigation) and are therefore free to engage with customers directly if the customer chooses to proceed in this way. The review is intended to be a customer-centric review of each customer's sale, as opposed to a legal process. Notwithstanding that, customers are free to have their lawyers present in all contact with Eversheds/TLT if they wish to do so," said the spokesperson.
The spokesperson added that the details of the process were explained in review that was sent to Barclays' customers.
While some 40,000 IRSAs sold to UK businesses from Britain's biggest banks are said to be eligible for review for possible mis-selling, a Financial Services Authority (FSA) pilot scheme was aimed at assessing a select number of cases in order to test the range of disputes and assess the scale of redress owed to customers who were mis-sold these complex derivatives.
With the pilot scheme that examined the sale of 173 IRSAs to British firms found that at least 90 percent of those did not comply with at least one or more regulatory requirements, most businesses disputing the sale of these products are being reviewed under the FSA and bank redress scheme.
However, while the FSA says that SMEs do not need a lawyer to successfully navigate through the redress scheme, a growing number of businesses are employing lawyers to help them and in some cases are bypassing the system by filing litigation procedures.
Derivatives experts, MPs and lawyers have already raised concerns over the "power" banks have within the redress scheme.
In the FSA agreement with the banks, each bank appoints an 'independent reviewer,' and these entities are overseen by the UK watchdog .
Barclays' independent reviewers are KPMG and Deloittes while Eversheds and TLT are employed as "fact finders". However, the independent reviewers oversee Eversheds and TLT's work and are (at the client's option) invited to attend each fact find as well.
The banks, alongside the independent reviewers, determine whether the SMEs have been mis-sold IRSAs.
Following this, they then determine whether the businesses will be granted compensation under "fair and reasonable redress" guidelines, but there is currently no set compensation criteria under the FSA and bank agreement.
Akram said information gathered by Barclays or its advisors during this "fact find" could be used against the claimant at a later stage.
"What is a fact finder exactly? Is it another word for investigator, loss adjuster or interrogator?," he said. "The fact is that they are lawyers, the bank's lawyers and how can they be deemed as independent when they are instructed by the bank? The Code of Conduct applies to solicitors and there is no 'get out' clause by claiming to be 'independent' or changing a solicitor's title to a 'fact finder'. It is absurd to suggest otherwise."