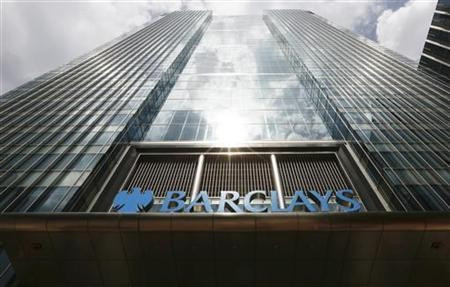 An independent review on Barclays' business practices warned that overhauling its past methods and conduct could lead to the uncovering of new scandals and said it hoped that Britain's second biggest bank would suffer no further "unnecessary" punishment.
According to the anticipated independent review of Barclays' business practices, led by prominent corporate lawyer Anthony Salz, Barclays' "efforts to change, banks could uncover more of the legacy problems that have dogged the industry since the start of the financial crisis."
"If in the change process Barclays discovers and brings to light past unsatisfactory behaviours, we hope that it will not be punished unnecessarily for its efforts and that recognition will be given to the challenges of achieving the transformational change on which Barclays has embarked," it adds.
In June last year, Barclays was the first to settle with US and UK authorities for a fine of £290m ($438m / €342m) for its role in attempting to manipulate one of the world's most important interbank lending rates; Libor.
"Despite being the first to settle regulators' investigations into its role in the attempted Libor manipulation and despite recognition of its cooperation in these investigations, Barclays seemingly suffered more reputational damage than its competitors. It would be unfortunate if this were to result generally in less cooperation and greater reluctance to settle issues arising from past problems," says the review.
Since then, the bank lost its Chairman Marcus Agius, chief executive Bob Diamond and its chief operating officer Jerry Del Missier, who have all had to answer to lawmakers and other regulators over their actions.
The scandal led to Antony Jenkins taking the helm as CEO in August last year and Sir David Walker as chairman, armed with the task of overhauling the bank's business practices and reinstating its reputation.
Since taking over as CEO, Jenkins' has made a number of radical moves personally and for the business to rebuild the reputation of the bank and to start changing the public's opinion of the bank.
The review says that "we should point out that very many Barclays' staff are paid moderately and have minimal or moderate bonus incentives. It is unfortunate that the high bonus awards to a relatively small group of people indiscriminately impact the public perceptions of all bankers and bank employees in general."
"We concluded that the reputational problems for Barclays stem in part from the perception that, at least in the UK, some bankers have appeared oblivious to reality," adds Salz in the report.
At the beginning of this year, Jenkins' unveiled his Transform Programme and said in a memo to all staff "There might be some who don't feel they can fully buy into an approach which so squarely links performance to the upholding of our values. My message to those people is simple: Barclays is not the place for you. The rules have changed. You won't feel comfortable at Barclays and, to be frank, we won't feel comfortable with you as colleagues."
That month, IBTimes UK revealed that Barclays was looking towards cutting bonuses and jobs to pay for fines derived from a number of scandals.
Only a few weeks later, Jenkins' snubbed a potential £2.75m bonus after saying it would be 'wrong' to receive extra compensation due to the number of mis-selling and market manipulation scandals that have rocked the bank.
In mid-February he did a market presentation on his vision of Barclays' new legacy and the bank's share price rocketed by 7 percent at one point during the talk.
In another move to distance the banks from further reputational damage, Jenkins' revealed that it would close a small, but highly profitable, unit that provides corporate tax services for clients; Structured Capital Markets.
The Salz Review says that following Jenkin's Group-wide values announcement and changes to business practices at the beginning of this year, some of the report's suggestions "will already be in the process of being implemented."
The review lays out a 34-point plan for recommendations, which mainly centre on overhauling and tightening risk assessment, management and controls, as well as pay practices.