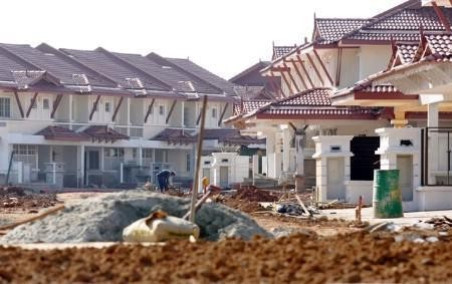 Barratt Developments PLC, one of Britain's biggest homebuilders, saw a sharp first half rise in profit before tax as government and Bank of England efforts to support the residential mortgage market start to pay off.
Profit in the six months to December 31 rose by 113 percent on the year before to £46.1m, reported Barratt, and the firm has an order book of £1.1bn.
"We're continuing to invest in new land to drive the future performance of the business and we expect a further significant improvement in profitability in this financial year," said Mark Clare, Group Chief Executive of Barratt Developments, in the company's interim results, adding that there has been "strong customer interest" in the first few weeks of the second half.
Government schemes such as NewBuy have supported first time buyers by giving them an equity loan and bringing down deposit requirements for a mortgage, which has helped more people onto the property ladder and stimulated demand in the housing market.
Furthermore, mortgage affordability and availability has been increased by the Bank of England's Funding for Lending Scheme (FLS), which is designed to free up credit at UK banks by offering them cheap money.
Group revenues at Barratt were £951.1m in the first half, down slightly on the year before's £952.8bn.
The builder also reported a "significant increase in approvals to acquire higher margin land", with 9,320 plots across 67 sites being rubber stamped for development, costing Barratt £453m.
---
Follow @shanecroucher