The Battle to Break Bitcoin into the Mainstream
As barriers to the cryptocurrency's use continue to be broken down, the bitcoin boom may be only just beginning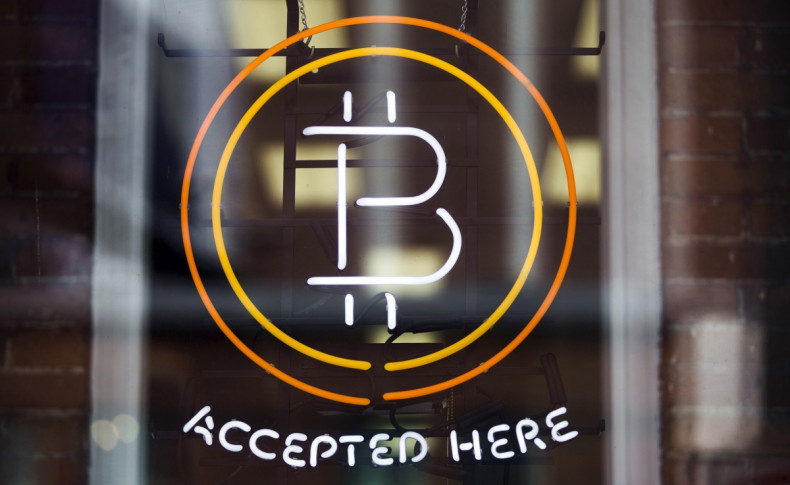 On 27 November, 2013, the price of bitcoin breached the $1,000 mark. The publicity surrounding the cryptocurrenncy, which had been building steadily since the summer, finally reached fever pitch. Some proclaimed it as the future of money, while others decried it as an over-hyped fad that would disappear as soon as the bubble burst. Within a month bitcoin's value had plummeted to less than half of its peak value.
The detractors, it seemed, had been right. But the hysteria that had enveloped the bitcoin boom had achieved something more important than a sustained surge. It brought bitcoin into the global conscience.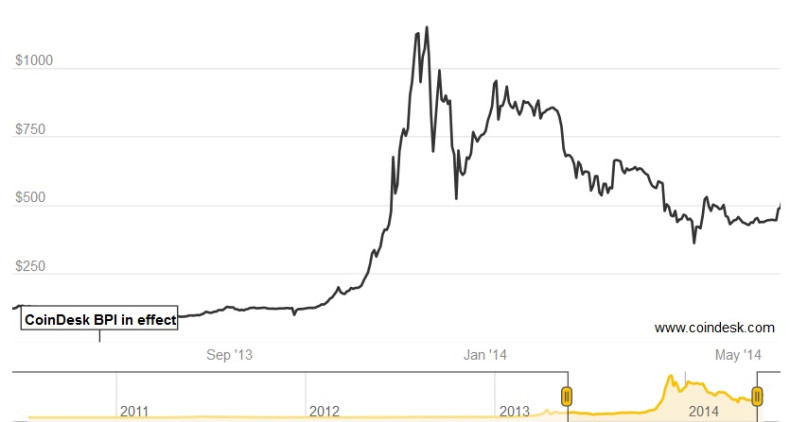 Following the bursting of the bubble, bitcoin suffered from a prolonged period of gradual decline and stagnation, falling to as low as $360 in April this year. Advocates argued that what the digital currency needed was more users, not more publicity, if it was ever going to survive and thrive as a widespread form of payment.
"Two of the biggest problems with bitcoin right now is perception and ease of use," Nathan Lands, chief executive and co-founder of social wallet company QuickCoin, told IBTimes UK.
"People find it scary, intimidating and for regular people it's just not usable," he continued. "Almost everyone building bitcoin software is designing it for engineers, not regular people."
Since April, the world's largest digital currency has been climbing steadily once more and currently hovers around $565. While some of this resurgence can be put down to the quelling of fears surrounding the future of bitcoin in China, much of it can be attributed to new solutions and services that are spreading bitcoin's appeal beyond tech circles and developers.
Bitcoin ATMs, an increase in retailers accepting the digital currency, and the integration of wallets into social media have all contributed to bringing bitcoin out from niche markets and into the mainstream.
The level of understanding needed to use it – filled with words like 'blockchain', 'exchanges' and 'mining' – is finally being broken down, simplified and opened up to a new type of user. The promise of an international, decentralised and transparent digital currency is at last beginning to be realised as bitcoin seeks to establish itself as a viable alternative to inefficient traditional currencies.
Easy-to-use infrastructure
In an effort to overcome this stumbling block of adoption and social acceptance, Lands formed his San Francisco-based startup.
QuickCoin created a 'social wallet' that offers a unique way of facilitating transactions through social media platforms such as Facebook. The app, launched earlier this week, aims to make sending and receiving bitcoin as simple as sending a message.
"If average people are going to adopt bitcoin, they have to be able to use it without even really knowing they are using bitcoin, or feeling like they are subjected to a complicated process," said Marshall Hayner, co-founder of QuickCoin.
Currently digital wallets like Blockchain and Coinbase offer confusing interfaces and have faced their own problems with mainstream integration, with Apple blocking many of these wallet apps from its app stores.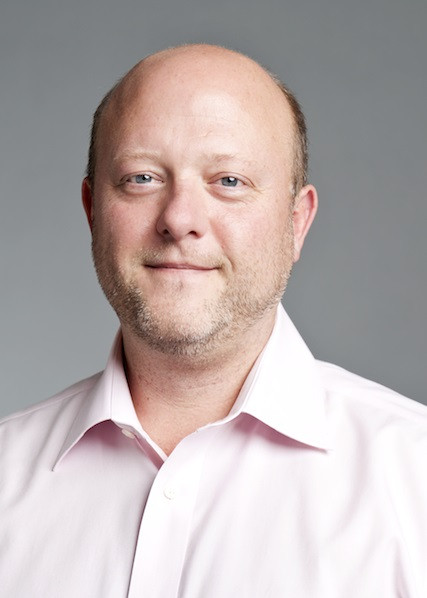 Jeremy Allaire, founder of Circle
Circle
Other services like Circle, a free bitcoin consumer-finance company, have also cropped up in recent weeks aiming to remove "the terrifying complexity and risk" that many associate with the digital currency.
"We founded Circle to bring the benefits of digital money to a mainstream audience," Jeremy Allaire, chief executive and founder of Circle, told IBTimes UK. "We saw an opportunity to leverage the technology behind digital currencies, such as bitcoin, to make using money more secure, less costly, and instant – globally.
"The socially-integrated apps that are coming onto the scene reflect this user demand. They hold potential to accelerate the adoption of bitcoin by the mainstream."
Bigger than the dollar

Allaire believes that beyond simplified technology, a key factor to the widespread use of bitcoin is broader merchant adoption.
This has already begun, with companies like US satellite provider Dish and online retailer Overstock already jumping aboard the bitcoin bandwagon. Earlier this month, eBay chief executive John Donahoe told shareholders that the company was "actively considering" integrating bitcoin with PayPal. If this was to take place, bitcoin would be well and truly catapulted into the stratosphere.
It was recently announced that bitcoins recorded nearly $300m (£220m) in daily transactions and is set to overtake eBay's PayPal in transaction volumes. According to SmartMetric chief executive Chaya Hendrick, it won't stop there.
"In the next one or two years, bitcoin can surpass the dollar transaction volumes or other established payment companies," Hendrick said, "including Discover and even American Express, MasterCard and Visa."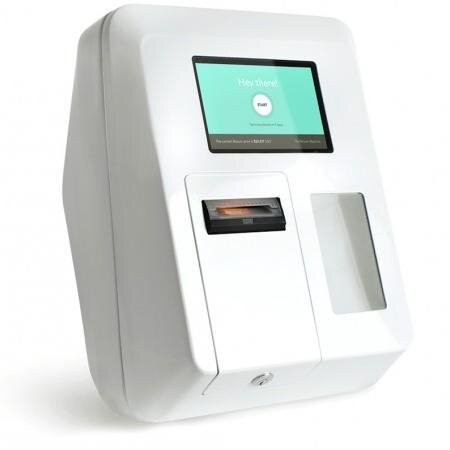 The Lamassu bitcoin ATM
Introducing real-world infrastructure alongside online payment infrastructure is the next logical step in bitcoin's battle against traditional currencies, beginning with ATMs.
"Bitcoin ATMs are essential in taking bitcoin mainstream in 2014. They provide a familiar and consistent way for normal people to get hold of bitcoin fast, or sell it quickly for real world physical cash," said Jonathan Harrison, managing director of bitcoin ATM firm SatoshiPoint.
"This kind of real world infrastructure will suddenly make bitcoin seem more real to Joe Public," he added, "and we believe it will be of fundamental importance to wider bitcoin acceptance and adoption."
Still too many hoops
Although such developments are promising for the future of cryptocurrencies, some experts believe that there is still a long way to go.
"I still think that there are too many hoops," said Kashmir Hill, a technology writer for Forbes, whose Living on Bitcoin experiment went viral last year. "I don't think I would recommend someone to use bitcoin if they have a credit card, because there are not enough benefits there."
If bitcoin is to ever become a truly viable competitor to more established payment methods, it is sure that a broader appeal is essential. But as barriers to entry continue to be broken down and bitcoin demand continues to grow, so too does the price. The boom days of bitcoin may be only just beginning.