With the start of the M23 rebellion and the rise of the Raia Mutomboki phenomenon in early 2012, Congolese Hutu armed groups were formed and older groups re-established themselves. The M23 group was defeated in eastern DRC in late 2013, after a 20-month campaign led by the Congolese army and backed by thousands of UN fighters.
One such group, the Mai-Mai Nyatura (which means "hit hard" in Kinyarwanda, the language of Rwanda), was founded in 2010. Nyatura, a Congolese Hutu militia, collaborated with FDLR rebels and the Congolese army (FARDC) to protect Hutu interests against ex-CNDP officers and the defunct M23, according to campaign group Enough Project. In 2012, some Nyatura forces were integrated into the FARDC.
"Nyatura is engaged in confrontations both as a standalone group but also with some subgroups having been employed as proxy forces by the Congolese army," said Christoph Vogel, a political analyst.
Ethnically-based killings
The militia opposes the Raia Mutomboki, which has been accused of targeting mainly Hutu communities. Nyatura fighters, however, have been accused of human rights violations, including summary executions, rapes, and the recruitment of child soldiers, often by force.
According to a 2012 report by United Nations human rights investigators, Nyatura group, sometimes in collaboration with the mainly Hutu group FDLR, mainly targeted people of Tembo ethnicity. The Nyatura militia was involved in the arbitrary execution of up to 264 civilians, including 83 children, over a five-month period in 2012.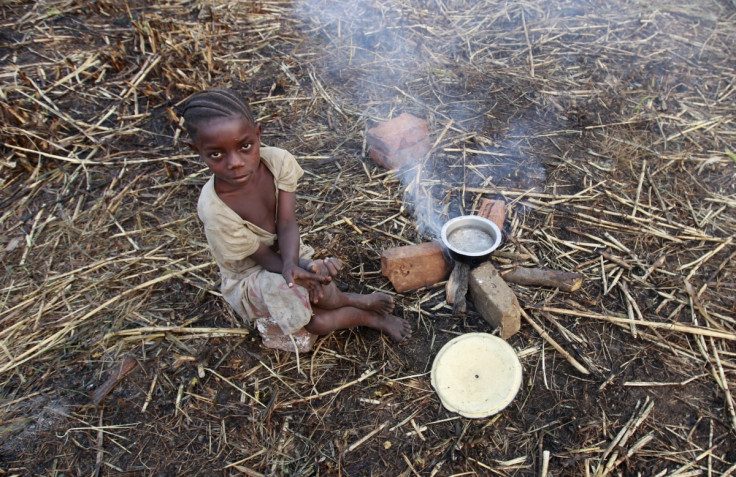 "The ethnic dimension of the attacks is of particular concern in eastern DRC where tensions over the past 15 years, while fundamentally rooted in competition over land and natural resources, have resulted in cycles of violence committed along ethnic lines," the UN Joint Human Rights Office (UNJHRO) explained.
The UNJHRO added that many armed groups, including Nyatura, "have taken advantage of the security vacuum left by the redeployment of army units to expand their own areas of influence, often carrying out violent attacks against civilians and exacerbating inter-ethnic tension, already heightened by the M23."
In 2014, a number of militiamen surrendered following a prevention campaign dubbed "Weapons-free Masisi". Led by the local Masisi authorities, the campaign prompted anyone in illegal possession of arms to return them to the Congolese army (FARDC) or the UN's Organization Stabilization Mission in the Democratic Republic of the Congo (MONUSCO).
At the time, the deputy administrator of Masisi territory, Sukisa Ndayambaje, welcomed the move, but acknowledged "the job is no mean feat".
Check out our Flipboard magazine - Who's who in the battle for DRC by IBTimes UK
In this series on the Democratic Republic of the Congo, IBTimes UK takes a closer look at the eastern regions of South and North Kivu where civilians are still at the mercy of armed groups and the Congolese armed forces, who have all been accused of committing serious war crimes.