Armed groups engaged in eastern Democratic Republic of Congo (DRC)'s armed conflicts have committed "war crimes" when they recruited children from schools to use either in combat operations or as "sex slaves", rights campaigners have claimed. Dozens of armed groups, as well as the Congolese army (Forces armées de la République Démocratique du Congo, FARDC), committed serious abuses against civilians in North and South Kivu provinces, in eastern DRC, between 2012 and 2014, Human Rights Watch (HRW) alleged on Wednesday (28 October).
A new HRW report found that the armed groups recruited children, including by force, from schools or while on the way to school to use as child soldiers and have abducted countless girls from schools to be raped or kept as "sex slaves".
Sexual violence in schools
"When a fighter knocks on the classroom door, you have to answer," a teacher said, describing how a fighter abducted a student. "He asked for a girl student. I couldn't refuse. So I called the girl he named, and she went with him. He didn't have a gun, but his escorts were behind him, and they had guns."
Fear of abduction and sexual violence keeps many children from attending school. According to the Congolese Ministry of Education, North Kivu province had the highest proportion of school-aged children out of school compared to the country's other provinces in 2012.
Indeed, a North Kivu child is more likely to never attend a school than a child born anywhere else in the country. Attacks on schools and their use for military purposes by fighters increased sharply in 2012, when the Congolese army launched a military campaign against the M23 rebel group in eastern DRC.
One resident explained the situation at his local school: "The first time the M23 came to attack, the FARDC had occupied our school. And when the FARDC had been driven out by the M23, then the M23 also occupied our school. Our school became the battlefield."
Government should investigate 'war crimes'
Attacks on schools not being used for military purposes that are deliberate or indiscriminate are violations of international humanitarian law, or the laws of war. Those who commit or order such attacks with criminal intent are guilty of war crimes.
The campaigners are calling on the DRC government to increase protection for students and schools in areas affected by armed conflict.
"Children's access to education is more often a fight than a right in many parts of Congo," said Bede Sheppard, deputy children's rights director at HRW.
"Keeping students safely in school should be at the heart of efforts to build durable peace in Congo."
HRW is also requesting that the authorities "impartially investigate and appropriately prosecute army officers and armed group commanders responsible for the recruitment or abduction of children and other violations of international human rights and humanitarian law, including unlawful attacks on schools, students and teachers".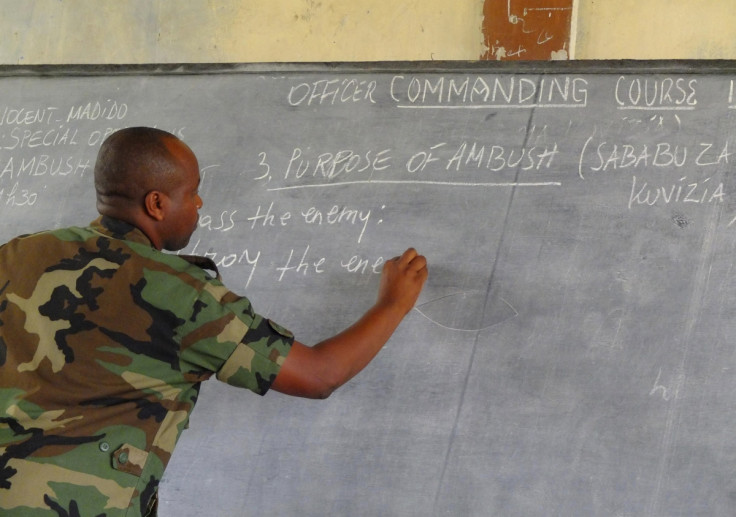 Sharp rise in attacks on schools
Throughout Congo in 2013 and 2014, the UN verified attacks on schools, looting of schools, or military use of schools by a number of armed groups. These included the Allied Democratic Forces (ADF), the Congolese army, the Democratic Forces for the Liberation of Rwanda (Forces Démocratiques pour la Libération de Rwanda, FDLR) − a largely Rwandan Hutu armed group, some of whose members participated in the 1994 genocide in Rwanda − and the Front for Patriotic Resistance in Ituri (FRPI).
Attacks were also led by the M23 rebels, various Congolese Hutu militia groups known as the Nyatura, Mai Mai Sheka and other Mai Mai groups, the People's Alliance for a Free and Sovereign Congo (Alliance du Peuple pour un Congo Libre et Souverain, APCLS), the Raia Mutomboki, and the Union of Congolese Patriots for Peace (Union des Patriotes Congolais pour la Paix, UPCP).
On 2 September, former Congolese warlord Bosco "Terminator" Ntaganda appeared before the judges of the International Criminal Court (ICC) at The Hague, Netherlands, where he was due to go on trial for war crimes. The ex-rebel leader turned himself in 2013 at the US embassy in the Rwandan capital, Kigali, after evading capture for seven years after the ICC first issued warrants for his arrest.
Ntaganda now faces 18 charges of war crimes and crimes against humanity committed during separate attacks on a number of villages between 2002 and 2003, including the recruitment of child soldiers, as well as raping girl soldiers and keeping them as sex slaves.