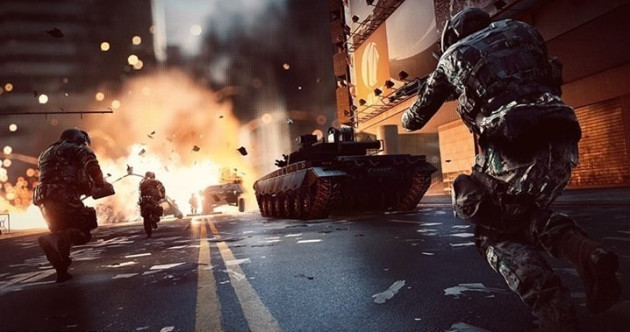 "BF4 crashes harder than Princess Dianna..." stated one of the many unhappy users on the Battlefield 4 official forum.
The much aniticipated shooter video game Battlefield 4, which was released in the US on October 29 to a horde of gaming fans, has garnered quite a bit of negative feedback from its users.
There have been numerous reports of bugs and issues of multiple nature plaguing select gamers. According to Game Rant, problems range from crashes in single player and multiplayer, graphics and audio bugs as well as multiple issues with the game's social service Battlelog.
Battlelog engineer JB Riley confirmed to Reddit that server queues had been disabled because it was "a bit buggy," thus making it difficult for gamers to engage into full matches.
Developer DICE is working towards fixing these issues as several patches have been issued to try to combat problems, including a patch made for the Xbox 360 version of Battlefield 4 Multiplayer and a 700MB patch for the PC version of the game.
Computer Action Games reports that DICE is recommending PC gamers to update their graphics cards to the latest drivers provided by the respective manufacturer. One major issue that has not been resolved by updating graphics card driver is the 'Red Screen of Death' bug that seems to be hitting some AMD graphics card owners. According to EA's official support website, the company is currently investigating the issue and requesting that users experiencing that particular problem submit information for analysis.
Other bugs noticed by Battlefield 4 owners include sound issues and other graphical errors, such as field of view (FOV) problems.
According to the report in Computer Action Games, most bugs are detected and resolved during development and internal testing, while others are uncovered and fixed during a Beta release. However, many bugs and in some cases major issues, end up making their way into the final release which ends up soiling the gaming experience for many.