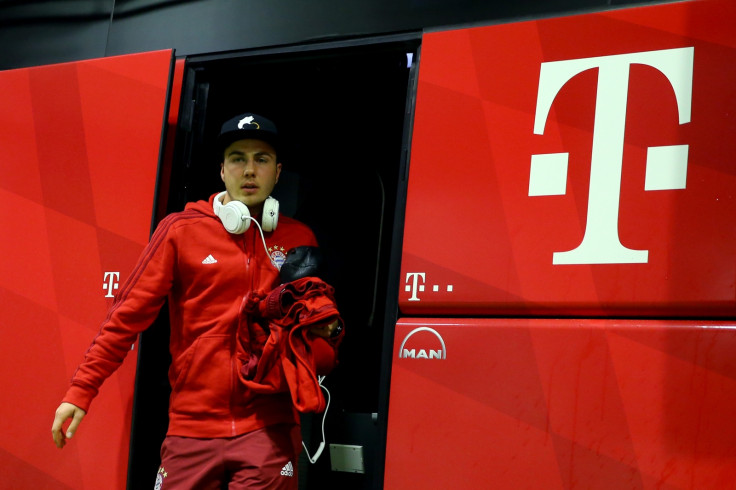 Bayern Munich CEO Karl-Heinz Rummenigge has suggested Mario Gotze should reconsider his decision to stay at the Bavarian club. The 23-year-old World Cup winner recently reaffirmed his commitment to the club, following months of transfer speculation, but Rummenigge has warned Gotze his playing opportunities may be restricted next season.
The former Borussia Dortmund star has been strongly linked with a transfer to Liverpool and despite the arrival of Bayern's new coach Carlo Ancelotti, he could well remain a peripheral figure next season. Indeed, Rummenigge suggested Gotze ought to reconsider his decision to stay at the Allianz Arena.
"We made everything clear to Mario," the Bayern chief told Kicker amid ongoing reports linking the player to Liverpool. "He knows what the club thinks and he knows what the future coach thinks."
Rummenigge hinted that Gotze will, once again, be a bit-part player at Bayern next season, especially as the club has spent lavishly on the signing of Portugal's teenage midfielder Renato Sanches. The arrival of the 18-year-old may mean Gotze is pushed even further down the pecking order.
"Mario has to consider for himself whether he wants to constantly get minutes," he said of Gotze's future, with Liverpool boss Jurgen Klopp reportedly ready to sign the German international this summer.
Meanwhile, Kicker claims Gotze's decision to switch agents has already caused a prospective move to Liverpool to collapse. According to the report, his previous management team, Sports Total, had agreed a €25m (£19m) move for the player, as well as a wage hike to €12m a year.