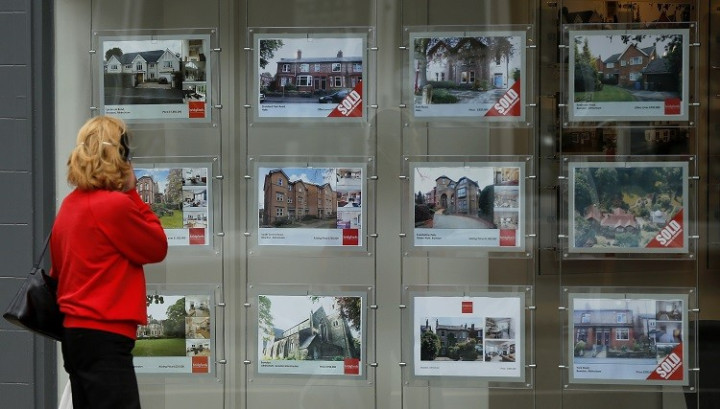 Mortgage borrowing has jumped to £9.3bn in August, according to research by the British Bankers' Association (BBA).
The trade association's high street banking report revealed that gross mortgage borrowing rose month-on-month in August by £100m (€119m, $160m). This is also an increase from the average of £8.4bn six months prior to August.
The research found that higher capital repayments continued to generate the contractions in borrowing stocks seen over the past year and explained the subdued picture of net borrowing.
The study also discovered that the number of mortgage approvals jumped to 69,642 in August, up from 68,228 in July.
The report revealed that new spending of £8.4bn on credit cards in August was higher than the July average of £8bn and the average of six months prior to August of £7.8bn.
David Dooks, BBA statistics director, said the figures suggested that consumer confidence is growing.
He says "for the first time in four years, annual growth in household borrowing on credit cards and personal loans has turned positive and mortgages approved for house purchase are also at their highest level since 2009."
Business Borrowing
There was a fall in total business borrowing levels in August and annual growth continues to contract. Within that, however, small and medium sized enterprises (SMEs) borrowing levels are stable.
The net borrowing by non-financial businesses, for example, rose to -£0.6bn in August, up from -£2.6bn in July. Likewise, net borrowing by financial businesses surged to £13.2bn in August, up from -£3.6bn in July.
Dooks says "business borrowing, influenced by large corporates using alternative market funding, again contracted, but within that, SME borrowing is stable."
Colin Levins, chief executive officer of Platform Black, adds that "Britain's SMEs are crying out for finance. The problem is that most high street banks won't consider lending to a business without significant assets and security - which rules out most small businesses.
"The only businesses the banks will lend to are large firms with big cash reserves - arguably those who need the money least."
The figures follow the news that a heatwave caused house prices to tumble in September as buyers and sellers were distracted from the housing market by the weather, according to property website Rightmove.
UK home prices fell by 1.5% on the month in September, said Rightmove, despite a number of mortgage-market stimulus schemes fuelling a surge in demand for a constrained supply.
On a year-on-year basis, prices increased by 4.5% in September. The number of new sellers of property fell by 9% month-on-month in September, the lowest level since February.