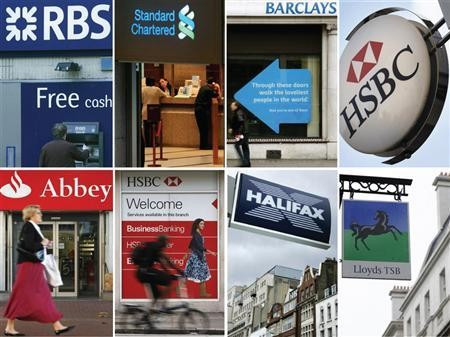 Mortgage approvals fell 6 percent in February on the year before, according to data from the British Bankers' Association, raising further questions about the efficacy of the Bank of England's flagship credit easing initiative the Funding for Lending Scheme.
Non-financial business borrowing also tumbled in the month, falling by £1.8bn, increasing the pressure on government to free-up affordable credit for small-and-medium-sized enterprises (SMEs), employ two thirds of the active workforce in Britain.
In February there were 55,399 mortgage approvals. As well as falling on the year, it is also down from January's 56,595.
FLS was launched in June 2012 and offers banks cheap-rate loans. The value of these discounted loans that banks can access is tied to their stock lending to the real economy of consumers and smaller firms.
It was hoped that this would incentivise increased lending to the real economy, but BoE lending data for the final quarter of 2012 showed it had collapsed by £2.4bn.
The scheme's proponents argue that the decline in lending would have been worse had FLS not been there. They also say it is early in FLS's life, so it is too soon to make a conclusive judgment on its impact.
There has been a bigger impact on the mortgage market than SME lending. Mortgage rates and deposit requirements have come down at some lenders because of FLS.
Questions also remain around the level of demand among SMEs for bank lending.
The SME Finance Monitor for the fourth quarter, compiled by researcher BDRC Continental, shows that 71 percent of all applications for new and renewed credit facilities, such as loans and overdrafts, were approved in the final three months of 2012.
Three quarters of SMEs were "happy non-seekers" of finance.
Mortgage lending got further support on top of FLS in Chancellor George Osborne's 2013 Budget.
Osborne unveiled the Help to Buy scheme, which takes current initiatives to improve mortgage affordability and availability further than before.
Under one part of Help to Buy, the government will offer mortgage-seekers an equity loan to help support their purchase of a property. This should bring down the cost of a deposit requirement and make monthly mortgage repayments cheaper.
The second part of the scheme is a mortgage guarantee, which should also help bring down the level of deposit for homebuyers.
---
Follow @shanecroucher