A lot of people are excited about the launch of Halo 4 later this year, but it seems that BBC News are even more so, after the news channel accidentally used the United Nations Space Command logo on screen in place of the United Nations Security Council.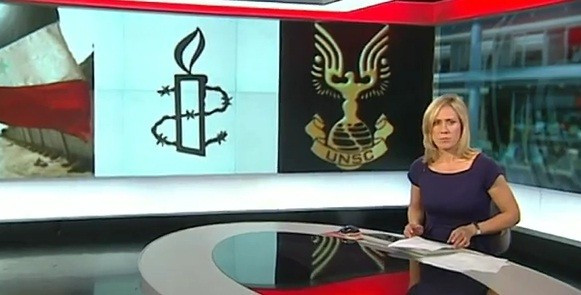 The error was made during the News at One bulletin on 24 May when newsreader Sophie Raworth read a piece about Amnesty International's accusations that the United Nations has failed to show leadership in the ongoing Syrian protests.
Behind Raworth, the BBC used Halo's UNSC logo instead of the logo of the United Nations Security Council, and as you can see from the images below, they look nothing alike.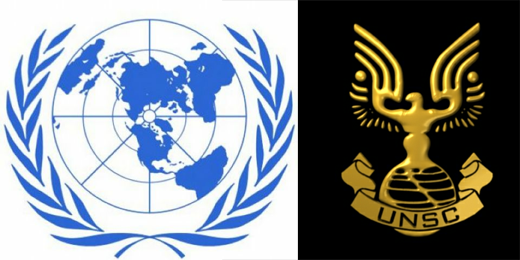 The error was quickly spotted and uploaded to YouTube, where it was subsequently passed around various Halo and video games forums, before being brought to the attention of IBTimes UK.
A quick Google search for UNSC brings up the Halo image, so we can only assume that a member of the production team took the first image they saw and went with it, before checking its authenticity.
This isn't the first time that video games have crept undetected into television news. Last year, ITV broadcast what it claimed to be IRA footage from 1998 during a documentary about Gaddafi and the IRA, but the footage was in fact from the video game ARMA2.
The BBC has released the following statement: ""BBC News makes every effort to ensure the accuracy of all images broadcast, however very occasionally mistakes do happen. Unfortunately an incorrect logo was used during a segment on last week's News at One bulletin and we apologise to viewers for the mistake. The image was not broadcast in our later bulletins."