BlackBerry says it has no knowledge of how hundreds of fake 5-star reviews for its new BBM for Android app appeared in the Google Play Store.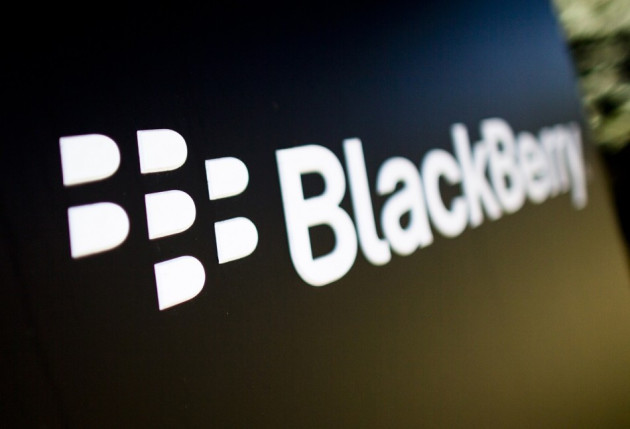 A BlackBerry spokesperson said the company has no idea of how hundreds of identical 5-star reviews "were created or populated" adding that it does not "approve or condone such activities." The BlackBerry statement in full said:
"We have been made aware of a number of potentially fake reviews of BBM for Android on Google Play, with ratings anywhere from one to five stars. We have no knowledge of how these reviews were created or populated. We do not approve of or condone such activities. There are also many genuinely great and useful reviews from our new BBM users on Google Play. We would like to encourage our fans and users to continue to provide true assessments of the BBM experience through the proper channels."
The problem arose this week after BlackBerry finally rolled out its BlackBerry Messenger (BBM) app for the iOS and Android platforms on Monday evening. The app was downloaded 10 million times across both platforms within 24 hours and, on the Google Play Store, user reviews quickly began rolling in.
The first person to spot a problem was mobile analyst Matt Baxter-Reynolds who noticed that a lot of the reviews seemed to be identical, with the same phrases used again and again:
"Thank you so much BlackBerry team, I was waiting this app. Its really great user friendly and smooth."
Instructed
Blogger Terence Eden decided to look at the issue a bit closer and found that there were hundreds of near-identical reviews - and despite the identical phrasing, some of the reviews were one-star while others gave the app a five-star rating.
Eden also discovered a review which seems to show that people had been instructed to post the reviews online.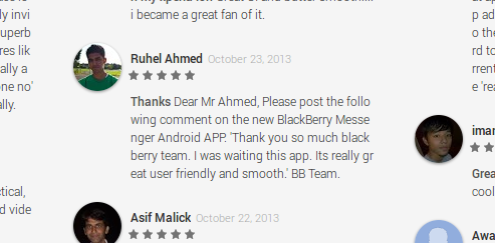 Eden says that whenever he publishes an app to the Google Play Store he is immediately flooded with offers from companies telling him they can get "thousands of 5* reviews for only a few hundred dollars."
Eden has never taken up the offers as "it's unethical, probably illegal, and usually very obvious when a company has purchased their reviews."
With BlackBerry denying any involvement in scandal, the question of who is behind the fake reviews remains. Eden posits that one of the many fake BBM apps available on Google's app store have paid for the reviews but they have accidentally been posted to the real app.
Google has attempted to limit the number of fake reviews populating its Play Store by tying any review to a user's Google+ profile, meaning the search giant should in theory be able to go through the fake BBM reviews and remove any other reviews those "users" have posted for other apps.