David Beckham to Earn 'Millions' From PSG Shirt Sales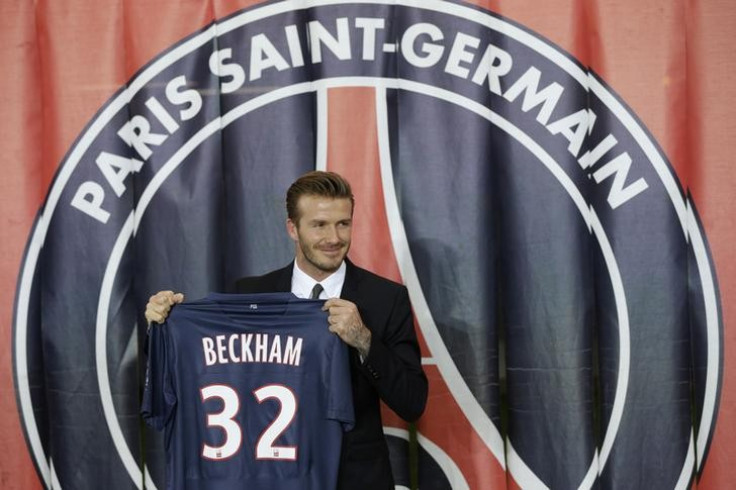 Days after David Beckham announced he was to donate his wages from his new club to a French charity, it has emerged that he might earn millions more than his pay packet from shirt sales.
By giving his salary to charity, the former England captain, 37, who joined French club Paris Saint Germain (PSG) on 31 January, will not have to pay the 75 percent top tax rate on income that is being introduced by Francois Hollande's socialist government next year.
However, experts believe that potential earnings from sales of his new number 32 shirt could dwarf his £3 million wage, with merchandise sales only subject to a 30 percent merchandise tax, reports The Sun.
It is believed that Beckham will play only a handful of games during his five-month contract with his new club, and will have to spend three weeks regaining match fitness.
Brands expert Professor Jean-Noel Kapferer believes that his presence will significantly boost PSG's profile worldwide, and that thousands, particularly in the lucrative Asian and US markets, will flock to buy his replica strip, which costs £3.50 to make but retails at £96.
PSG recently sealed a five-year £110 million sponsorship deal with Emirates Airlines.
Beckham is also likely to earn millions promoting the 2022 World Cup in Qatar, with PSG having recently been bought by the investment arm of the wealthy Gulf state. The footballer is set to play in the Qatar Stars League later this year.
© Copyright IBTimes 2023. All rights reserved.