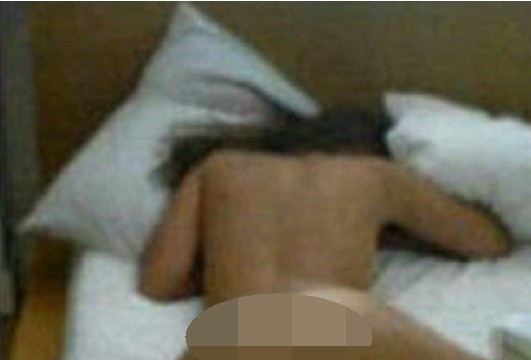 A controversial Twitter trend that encourages men to post intimate pictures of semi-nude women asleep in bed after one night stands has angered other parts of the twitterati.
Geordie Shore's Gaz Beadle is behind the disturbing trend which has been dubbed #Bed of Shame on the social networking site.
The 23-year-old reality star, who is known for having sex on camera with various women, kicked off the stunt by asking his 500,000 Twitter followers to share their sordid stories.
He tweeted:"How many people r doing the walk of shame hahahaha #wakeupwitharandom #awkwardtaxihome."
Within minutes hordes of men posted images of unsuspecting sexual partners as they lay asleep in bed after a night of love.
Many of the men posted their intimate snaps with derogatory captions such as "Woke up next to some sl*g" and "#boshhh".
As the hashtag #bedofshame trended nationwide, Gaz urged his followers to make it a weekly event.
He tweeted: "Loved #BedOfShame #awkwardsundays. Defo doing it again next week yer?"
However, while some fans found the stunt hilarious and branded Gaz a "hero" many Twitter users were appalled by the "disrespectful" and "disgusting" phenomenon.
One user said: "So #bedofshame is a pretty revolting way to use Twitter."
Another commentator tweeted: "Sad that the blokes feel the need to do this, sad that the women give them the opportunity to."