Belgium: Sexual Harassment Punished With Imprisonment Under New Law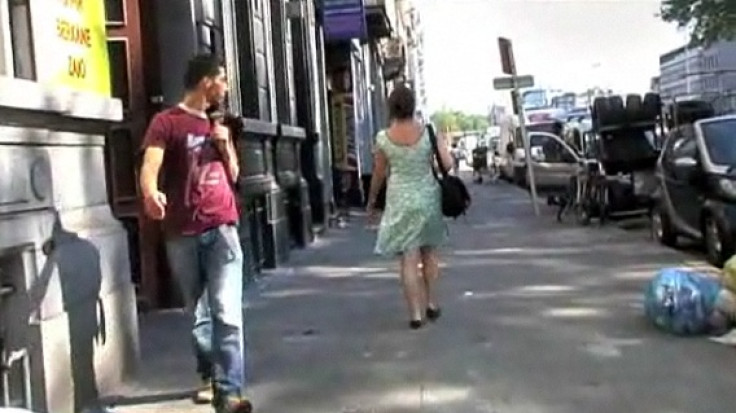 Belgium is to introduce a new law which will issue fines of up to $1500 (£901), or a prison sentence of up to one year, for sexual harassment crimes.
Belgium already has laws against sexual harassment in place but, according to Deputy Prime Minister and Minister for Interior and Equal Opportunities, Joelle Milquet, there was a need to further protect victims.
According to the new law, sexual harassment includes making "a gesture or statement that is clearly intended to express contempt for one or more people of a different gender on the basis of their gender or to make them appear inferior or reduce them to their sexual dimension in a way that constitutes a serious attack on their dignity".
The new law not only criminalises harassment on the streets and in the work place, but also aims at tackling online sexism, such as "mocking a stay-at-home father or insulting a woman for wearing revealing clothes".
The new legislation was prompted after student Sofie Peeters recorded, via hidden cameras, the abuses she received while walking on the street of Belgium.
The footage culminated in the documentary Femme de la Rue ( Woman of the street), released in 2012.
"The first question women ask is: 'Is it me? Is it something I have done, is it my clothes?' But when I made this film I saw it wasn't just me, lots of women have this problem," Peeters told Belgian TV.
Femme de la Rue sparked controversy and promoted public debate on harassment.
According to the Guardian, Peeters' film also triggered a Twitter offensive in France after one male tweeted that he had never seen anyone complain of similar street harassment, so the Brussels story must be an isolated case.
Under the hashtag #harcelementderue (street harassment) and #harcelementdemetro
(underground harassment) hundreds of women explained they had been harassed too.
Belgium is one of the countries with the highest rate of rape.
According to Dutch newspaper De Morgen, between 2009 and 2011, the number of reported rapes increased from 3,360 to 4,038 - an increase of more than 20%. The report was based on figures from the federal justice department.
A total of 11,170 rape cases was filed between January 2009 and December 2011. More than 11 rapes took place every day in 2011.
The rate of rape cases per 100,000 inhabitants in Belgium was of 28.1 in 2011, the UN reported.
© Copyright IBTimes 2023. All rights reserved.