Top 5 countries with the highest rates of rape
Catalogue of shame contains some surprising countries where rape is most prevalent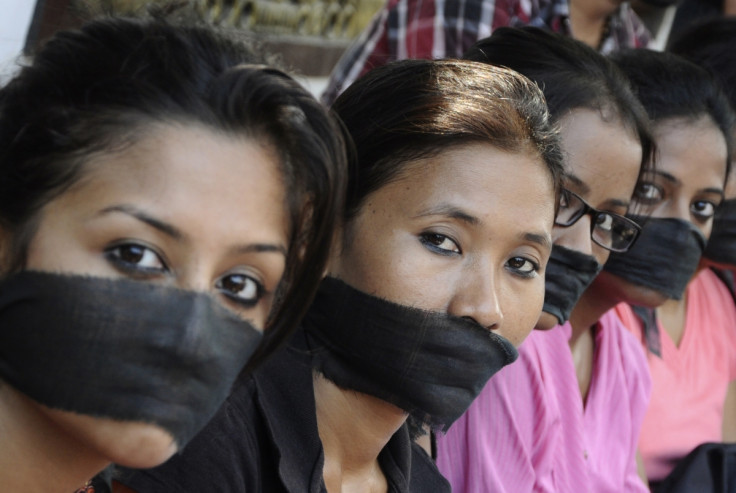 Rape is a particularly complex crime to analyse, partly because many sexual assaults are never reported.
Women in some countries are much less likely to press charges than in others and are much less likely to have their complaint recorded.
Surveys suggest that as few as one in 10 cases are ever reported to the police in many countries, according to UN statistician Enrico Bisogno
IBTimes UK, basing its research on official statistics and reports, looks into some of the countries with the highest rate of rapes.
Lesotho Sexual violence against women and girls is widespread. The country had a rate of of 88.6 rape cases per 100,000 inhabitants in 2011, according to a UN report.
"Unequal gender relations and belief in the sexual entitlement of men are entrenched in cultural and social norms, and the country has a very high incidence of rape. In the majority of cases, victims of sexual violence are silenced," according to a research by NGO Kick For Life
In neighbouring South Africa, "the prevalence of rape and particularly multiple perpetrator rape is unusually high," African organisation Institute for Security Studies (ISS) said.
"The proportion of adult men who have raped is between 28-37%, and 7-9% have engaged in multiple perpetrator rape," ISS continued.
As the majority of sexual assaults remain unreported in South Africa - because of fear of repercussions - rape statistics show a lower rate of molestations as many women choose not to press charges.
Sweden has the highest rate of rape in Europe, with the UN reporting 69 rape cases per 100,000 inhabitants in 2011, according to author and advocate of power feminism Naomi Wolf on opinion website Project Syndicate.
In 2010, Swedish police recorded the highest number of offences - about 63 per 100,000 inhabitants - of any force in Europe. That was the second highest in the world after Lesotho.
"According to rape crisis advocates in Sweden, one-third of Swedish women have been sexually assaulted by the time they leave their teens. According to a study published in 2003, and other later studies through 2009, Sweden has the highest sexual assault rate in Europe, and among the lowest conviction rates," Wolf wrote.
A 2010 Amnesty report said: "In Sweden, according to official crime statistics, the number of reported rapes has quadrupled during the past 20 years. In 2008, there were just over 4,000 rapes of people over 15, the great majority of them girls and women."
St Vincent and the Granadines All Caribbean countries (where comparable data is available) show a higher than average rate of rape. Forty-eight percent of adolescent girls reported sexual initiation to be forced in nine Caribbean countries, according to UN Women.
A 2007 UN report pinpointed St Vincent and the Grenadines (SVG) as having the third highest number of reported rapes in the world.
In 2011, the rate of rapes per 100,000 inhabitants in SVG was 51.21, compared to 30.8 in the Bahamas and 29.6 in Jamaica.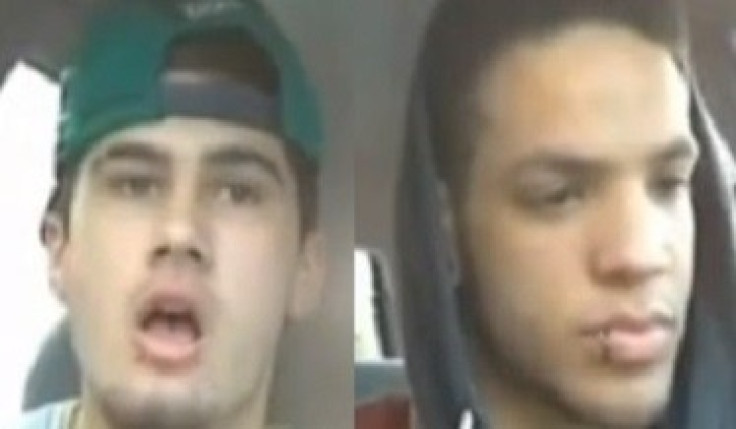 New Zealand The recent scandal of the "Roast Buster" exposed the truth about rape in New Zealand.
A group of boys from West Auckland, calling themselves "Roast Busters", targeted often underage teenage girls, plied them with alcohol and then gang-raped them.
The videos of the sexual assaults were then uploaded to social media sites.
Sexual assaults rose 15% in a year, and at schools the number doubled in 2012, according to the New Zealand Herald.
In 2011, police recorded 3,466 rapes and related offences, up from 3,016 in 2010.
According to UN, the rate of rape cases per 100,000 inhabitants was 30 in 2011.
Belgium Dutch newspaper De Morgen reported that between 2009 and 2011, the number of reported rapes increased from 3,360 to 4,038 - an increase of more than 20%. The report was based on figures from the federal justice department.
A total of 11,170 rape cases was filed between January 2009 and December 2011. In Brussels 2,542 cases were presented.
More than 11 rapes took place every day in 2011.
The rate of rape cases per 100,000 inhabitants in Belgium was of 28.1, the UN reported.
READ MORE: The Closure of Morocco's Loophole is Just a Small Step to Ridding the Scourge of North Africa
© Copyright IBTimes 2023. All rights reserved.